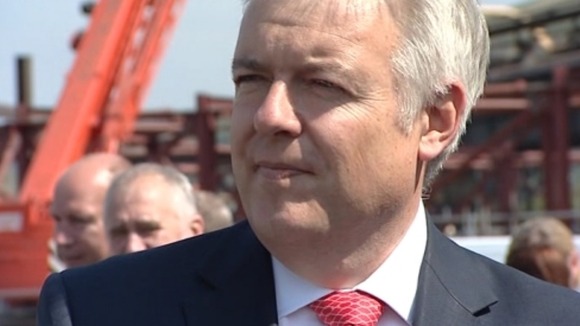 First Minister Carwyn Jones has pledged his support to work with Tata Steel at the company's £240 million project launch in Port Talbot today.
Speaking during his visit to the site, the First Minister said:
Wales is a steelmaking country – steel has played a major role in our history and the investment we are seeing today shows it will continue to be central to our economic future.

Tata has been open about the challenges it faces due to the global market for steel.

Despite these difficulties it remains committed to Wales and the investment of £185 million into this new blast furnace is evidence of their long-term commitment to Port Talbot and Wales.

My message today is that no matter how long it takes before we see an upturn in the global economy, the Welsh Government will continue to work closely with Tata every step of the way to make sure steelmaking Wales has the strongest possible future and continues to support our economy and jobs.

The Welsh Government has provided a range of support to Tata in Wales, including funding to train and develop staff based in Port Talbot.An issue of concern repeatedly raised by Tata has been the impact on energy prices on energy intensive industries such as steel.

Addressing this issue, the First Minister added:I have recently written again to the Business Secretary Vince Cable, to highlight the continued concerns raised by internationally owned high volume industrial manufacturers about the effect of high UK energy prices.

Urgent support measures must be considered to support our industries through the sustained period of economic uncertainty in Europe.
– Carwyn Jones AM, First Minister

Carwyn Jones' pledge to support the company comes after Tata Steel Europe's CEO Karl Kohler called on the UK Government to change policies to improve trading conditions for manufacturers.