London 2012
Powell delighted by Welsh support
by Nick Hartley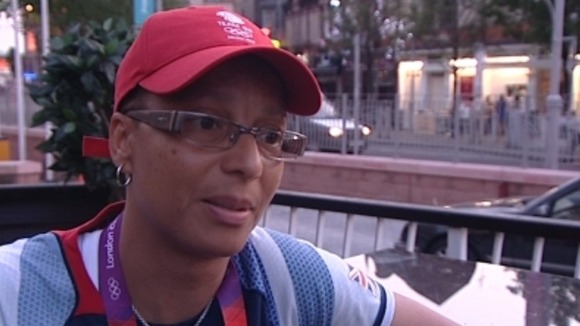 Great Britain women's football Manager Hope Powell praised the Welsh crowd after her side's historic win in the opening game of the London 2012 Olympics in Cardiff. GB beat New Zealand 1- 0 thanks to a second half goal from full-back Steph Houghton. The game was the first ever by an all-British women's football side and saw a record crowd of 30,874 pack into the national stadium. Powell, who controversially overlooked all the Welsh players who made her pre-games shortlist, said the Millennium Stadium crowd gave her side the extra boost they needed on a hot, a difficult afternoon.
It was fantastic. I believe it was 30,000 people in the end. They were very vocal, very supportive, it was nice. I just hope they come back on Saturday.
– Hope Powell, Great Britain women's football team Manager

The win marked an important start to a tough qualifying campaign for Powell's side, who also beat the Football Ferns at last year's World Cup. With group favourites Brazil backing up their pre-tournament hype with a thumping 5-0 win over Cameroon, the GB girls were thankful they can now move on to Saturday's second group game against Cameroon with three points under their belt. New Zealand had in fact started the better of the sides and put GB under considerable pressure in the opening 20 minutes. But as Powell's side settled, so came the chances, and they could arguably have found the net twice more by full time. But Houghton's set piece goal proved both decisive and historic, as GB got off to the perfect start.
Obviously we wanted to go out and get three points and we did that. It was obviously a hard performance for us and they came at us, but in terms of our performance, we're really happy. I think we're just really delighted to start the Olympics off with three points.
– Stephanie Houghton, Great Britain women's football team full-back

The game, which came two days before the official opening of the games in London on Friday was an historic moment for British sport. The task of of getting the match, and the Olympics underway fell to England midfielder Anita Asante.
It felt pretty amazing. I wouldn't ever have imagined that would be the case. It wasn't the most extravagant touch, it was just a little touch forward, but I was happy that it was me.
– Anita Asante, Great Britain women's football team midfielder