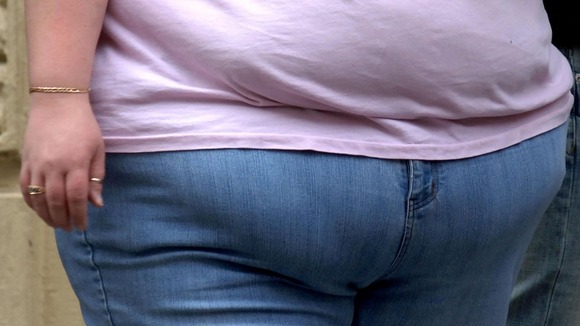 A leading surgeon says Wales is facing an 'obesity timebomb' that could cost tax payers billions of pounds.
Dr Jonathan Barry, a bariatric surgeon at Morriston hospital in Swansea, is currently treating Aberdare teenager Georgia Davies, dubbed 'Britain's fattest teen'.
Mr Barry says he and his collegues have had a thousand referrals since his special unit opened 18 months ago, but says those numbers are just the tip of the iceberg of people who actually need their help.
According to last year's Welsh Health Survey, over half of adults in Wales were classed as overweight or obese - although it's the numbers of children and teenagers requiring the complex stomach-reducing surgery that's worrying Dr Barry.
We are seeing an increased number of younger patients being referred to the unit with very high body mass index, very high weight and unfortunately these patients find general living very difficult. People say they should go out and have a jog but when you get to 25 and 30 stone plus, it's very difficult to walk up a flight of stairs.
– Dr Jonathan Barry

Now there are calls for more bariatric surgery to be made available in Wales.

Dr Dai Lloyd, a Swansea GP, thinks the surgery is the only answer for most morbidly obese patients.
Wales does need more. There's a certain category of obese person, the very obese person, that everything else has failed for. Frankly, bariatric surgery does work well for these people and does produce reasonable results.
– Dr Dai Lloyd