Cwmbran mum to visit Malawi with Oxfam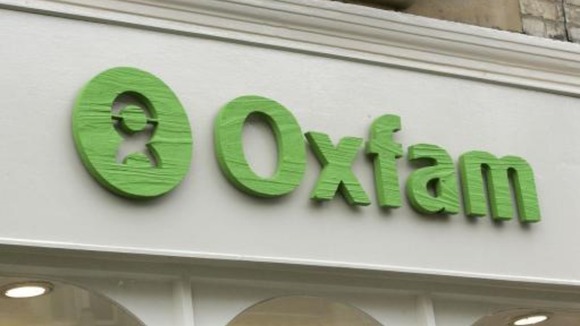 Forty-eight-year old Abbie Viveash, from Cwmbran in South Wales, has been chosen after a UK-wide search to find out how money donated to Oxfam is spent in their charity projects.
Abbie, who is not an Oxfam supporter, will visit one of the charity's projects in Malawi, in South East Africa, this August. As part of her trip she will spend time with the local people and see the practical impact of how they money is spent.
On her return, she'll report back on her experience of Oxfam's work.
I've always thought that charities and Oxfam are worthy causes, but, I will hold my hands up and admit that I am one of the cynical masses that worry about where the money actually goes so I wanted to go on the trip to do just that, see for myself.
– Abbie Viveash

Abbie will be visiting an Oxfam project in Malawi, which is one of the poorest countries in the world. Once there, she'll find out more about how the project that aims to help the community grow more drought resistant crops, and improve irrigation in the village.

Abbie, who is a former psychiatric nurse and mother of five children, is a self-confessed sceptic of Oxfam's work, but was chosen from applicants across the UK to participate in the trip.
When I first heard I had been chosen to go on the trip I was in complete shock and total disbelief. I don't think it has still really sunk in. I've never left my kids, ever, but I'm leaving them to do this. It will be a wrench for me to be away from my children for ten days but I know I can do it and they back me totally because it is such an amazing opportunity.
– Abbie Viveash

According to Oxfam, it was important to pick someone who wasn't a supporter of the charity in the hope that they would offer a 'no holds barred' account of the experience.
Regular donations make Oxfam's life-changing, life-saving projects possible but we urgently need to do more. We believe that the most powerful way to encourage more people to give is to show them our work through the eyes of someone impartial who's never seen it before, such as Abbie. We hope Abbie will ask the questions that the general public want answered and make up her own mind about whether £3 a month really can make a difference. We hope when people see the work that Oxfam does they will be as confident as we are about the impact regular giving can have on fighting global poverty.
– Oxfam's Paul Vanags, Head of Public Fundraising

Abbie's experiences be filmed and shared as part of the 'See For Yourself' campaign, which is due to launch this autumn. You can track her progress on Oxfam's Facebook page or on Twitter.