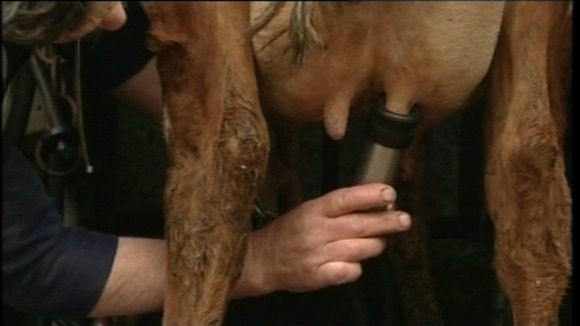 Dairy farmers from Montgomeryshire will meet with the National Farming Union Cymru (NFU) at Welshpool market this morning to discuss the latest developments in the row over milk prices.
Both parties will discuss the deal that has been agreed with retailers and processors, and establish whether there is a need for further action.
Those present will be given an update on what has been achieved so far with the dairy campaign in terms of retailer and processor commitments, along with the agreed principles within the voluntary code of practice and where the coalition's campaigning intends going from here so I urge as many members as possible to attend.
– Jonathon Wilkinson, Vice-County Chairman, NFU Cymru

This comes after a series of talks and protests by dairy farmers across the UK over cuts in the price paid to suppliers by dairy processors.

Dairy farmers and processors struck a deal "in principle" over milk prices following lengthy meetings at the Royal Welsh Show last week.