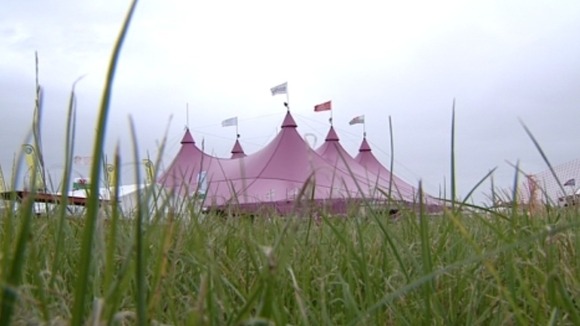 The National Eisteddfod of Wales has returned to the Vale of Glamorgan for the first time in 44 years.
The annual festival attracts around 160,000 people to the Maes. Last year the event took place in Wrexham and next year's Eisteddfod is due to be hosted by Denbigh. This year the eight-day festival is taking place at the former Llandow airfield.
There are some concerns that there could be traffic congestion around the festival in Llandow, but the Vale of Glamorgan Council have organised shuttle buses from Cowbridge and Llantwit Major.
They have also advised people use public transport when possible.
Over the last year concerns have been raised about the financial future of the event. The Wrexham and District NAtional Eisteddfod made a financial loss of £90,000 last year.
Chief Executive Elfred Roberts said at the time that it had been "a difficult year for the National Eisteddfod as it has for so many other organisations, because of the country's financial situation."
He said that it had affected evening ticket sales, income from trade stands and corporate sponsorship.
There will be changes from 2012 onwards, and a number of these will be visible changes, but our main aim remains to safeguard the cultural activities of the Eisteddfod and its staff.
– Efred Roberts, National Eisteddfod Chief Executive

The National Eisteddfod is receiving £506,400 of financial support from the Welsh Government this year.

Carwyn Jones says the event will give a boost to the Welsh language in the Vale of Glamorgan. The First Minister said that the Vale 'has seen a substantial increase in the number of Welsh speakers in recent years', adding: "This is largely due to the Welsh-medium education."
The percentage of seven-year-olds in Welsh-medium education in the Vale has risen from 10.9% in 2001 to 13.7% in 2011.

There are now five Welsh-medium primary schools and one secondary school in the Vale. These include the two Welsh-medium primary schools in Llantwit Major and Barry, which opened in September 2011.
– Carywn Jones AM, First Minister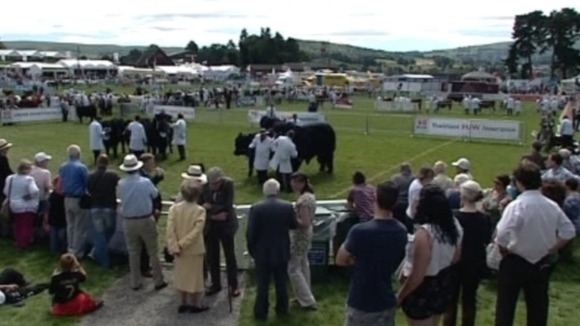 The economist Professor Gerry Holtham has suggested holding the National Eisteddfod in a fixed location in mid-Wales, such as the Royal Welsh showground, every other year.
In a report for the Institute of Welsh Affairs he said that this would allow the organisation to make more money allowing it to spend more money in the alternate years when it continues to travel around the country.
I think it would be a good idea to do something decisive that would put the finances on a more solid basis.

One of the costs of the Eisteddfod is that it moves around every year.

It would be a tragedy to lose that tradition of moving to different parts of Wales, that is an essential part of the Eisteddfod's character, but they could compromise.
– Professor Gerry Holtham, Economist