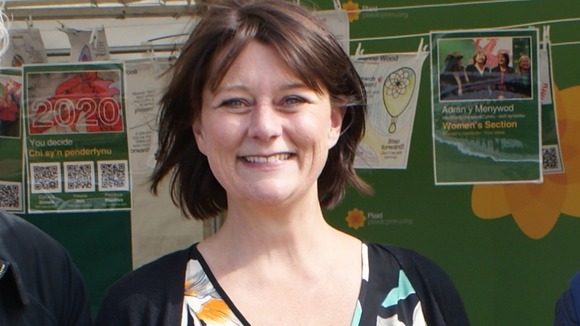 Plaid Cymru leader Leanne Wood has made a major policy speech on the teaching of Welsh and other languages. She says her party will draw up a plan to not only increase the number of places in Welsh medium schools but also ensure an element of teaching through the Welsh language in English medium primary schools. It would be implemented by 2024, which she said would be at the end of a Plaid Cymru government's second term.
For the young people who go to English-medium schools, how much opportunity is there, in fact, to learn Welsh and to be bilingual? Estyn reports have confirmed several times that the standard of Welsh language learning in English schools is getting worse, with only a fifth of schools offering good provision, while Welsh as a second language is one of the subjects with the worst results of all.
Is it time to re-think how we teach language to children? Is it by teaching 11-16 year olds in a formal, boring, ineffective method, as happens too often at present? Or would it be better to introduce Welsh, as well as another language, to our children at three years old, and immerse them in the language during the period when they are learn through play and are learning basic skills throughout their primary education? Doesn't every child in Wales deserve the opportunity to learn Welsh when it is easy for them, instead of leaving it until it's too late?
– Plaid Cymru leader Leanne Wood AM

A year later -in 2025- Ms Wood wants at least a third of all secondary schools to be teaching their core subjects through a foreign language. She argues that all children should become at least trilingual, speaking Welsh, English and another language. The Plaid leader cited the example of Luxembourg, where children are successively taught in Letzeburgesch, French and German.