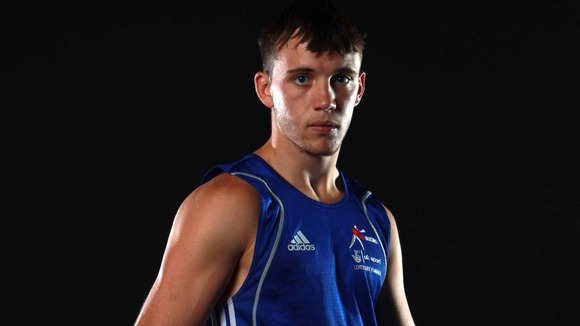 Fred Evans completed his irresistible march into the Olympic welterweight final tonight with a superbly composed performance to see off reigning world champion and world number one Taras Shelestyuk at ExCeL.
Evans won11-10 after a compelling contest where the 21-year-old, who is the first Welsh boxer to win a medal since flyweight Ralph Evans in Munich in 1972, built an early lead and swatted away the Ukrainian's inevitable late surge.
I've been so long waiting for this moment. It's what all these years training away from home have been for. It's been so long that I just want to make it all pay off. I'm loving it, loving every minute
– Fred Evans, Olympic Finalist

Cheered out by a crowd who have taken Evans to their heart since his all-action opening round win over Algeria's Ilyas Abbadi, Evans started in composed fashion, keeping the Ukrainian at range and darting in behind a flicking right jab.

Evans' cleaner work took the opener by three points and while Shelestyuk enjoyed a good second, it was still not enough to narrow the deficit heading into the last round of what was proving an intriguing contest.

The Ukrainian dug home late right hands to leave a distinctly uneasy atmosphere in ExCeL before the verdict was announced, sending Evans through to his Sunday final hot on the heels of earlier winner Campbell.
To beat the world champion is unbelievable. Every time I come in here the crowd gets louder and louder. In every round I'm boxing I can hear the crowd chanting my name and gives me that extra bit of a lift.
– Fred Evans, Olympic Finalist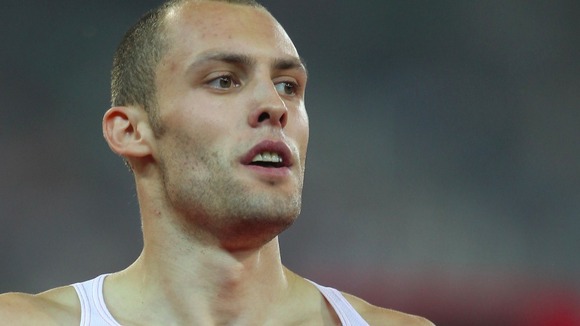 Elsewhere on the track it was a disappointing night for two Welsh hopefuls in the men's relays.
It was double anguish for Llanelli 400 metre hurdler Dai Greene in the 4x400 metre final on Friday night. The team came in fourth, the same place Greene came in the 400 metre hurdles final earlier in the week. Greene ran the third leg in a good time but the team couldn't hang on for a medal, coming in forth by just 0.31 if a second.
Sprinter Christian Malcolm was the first runner in the Men's 4 X 100m relay. The team were sadly disqualified after an illegal baton change between the third and forth legs. It's a disappointing result for the team who ran their best time of the year and would have come in second qualifying for the final.