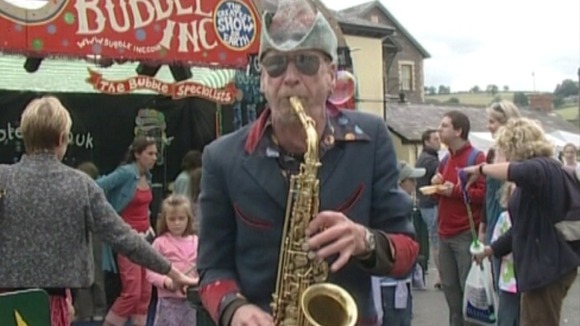 The Brecon Jazz festival has been an institution in the town for nearly thirty years, but while its a 'world-famous' festival, it was uncertain whether this years' event would go ahead.
The festival has suffered a series of difficult financial problems over the last few years. Back in 2008 its promoters went bust and last year the Hay Festival organisation announced that they were pulling out of the event.
But this year, the festival got a boost from a new promoter, Orchard, who have announced a new line-up which includes 'jazz favourites, emerging and Welsh talent and Jazz Club nights'.
Speaking about this years' festival, Orchard say they wanted to 'recover the Mojo that people feel Brecon has lost in recent years'.
Brecon Jazz is a heritage brand with a great international reputation. If we can get close to recapturing the values, spirit and magic of the heyday of Brecon Jazz, we'll have done our job. The musical line-up is exciting, we've had a great amount of goodwill from the town, the County and the Festival Fringe, so we're now all set for a fantastic weekend.
– Pablo Janczur, Director, Orchard

The promoters have said that due to time constraints this years' event is an 'interim year'. But with over twenty-two concerts, along with workshops and masterclasses they hope it will be enough to get the beat back in Brecon.

For a full line up of this weekend's performers, visit the Brecon Jazz website.