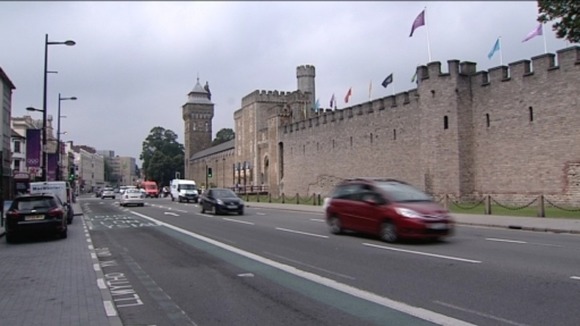 A Cardiff Councillor will give more details today about his idea for a congestion charge to be introduced in Cardiff City centre.
Ralph Cook, who is responsible for transport, says it's one of several options the council is considering as part of its transport agenda.
We are a long way from developing a view on the best way to tackle congestion in Cardiff. However, as well as a range of other options, I have asked Council officers to assess the pros and cons of a congestion charge. This may be one solution to share the costs of maintaining our transport infrastructure.
– Cllr Ralph Cook, Cardiff Council

Motorists from outside Cardiff could be charged for driving into the capital under radical proposals being considered by the city's council.

The authority's transport boss said a congestion charge could raise millions to fund major infrastructure improvements in Cardiff.