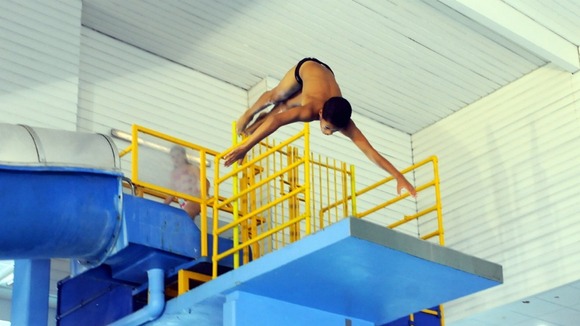 With Olympic fever taking hold across the globe, sports organisers in Wales are already noticing more people getting active.
One diving pool in Aberdare has already seen an increase in interest, especially from children who have been inspired by Olympic bronze medallist Tom Daley.
Rhondda Cynon Taf Council says they expect demand for diving classes to increase dramatically following the performance of some of our Welsh Olympians and the rest of Team GB.
We have had a huge increase in interest in the sport since the Olympic Games. It seems people just cannot get enough of diving and want to give it a go. All of our young members are super-motivated and excited because of what has happened in London this summer.
– Ben Fox, Swim Wales dive consultant

One of those inspired by the Olympics is 13-year-old Kojo Terrile from Aberdare. He's been diving for more than two years and says he wants to follow in the footsteps of Tom Daley.
I love diving and juggle all my training in around my schoolwork. I do seven hours diving a week as well as two hours gymnastics - watching Tom Daley at the Olympics has been a huge inspiration to me.
– Kojo Terrile, Ynys, Aberdare