Welsh mother reunited with son after TV game show win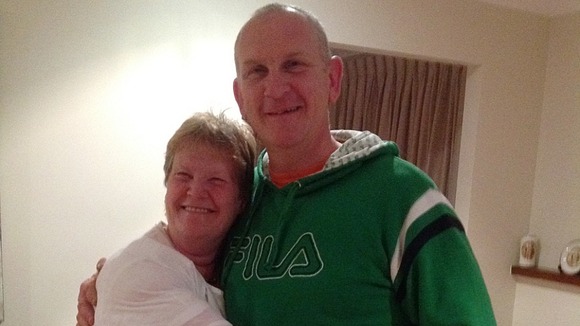 A Welsh mother has been reunited with her son after winning money on ITV's 'Who Wants To Be A Millionaire'.
Dawn Harkins, from Anglesey, used her £75,000 cash win to travel to Australia to see the child she gave up for adoption 45 years ago.
The 61-year-old mother of three went on the TV game show to raise money for her trip to Australia.
After meeting her son, Dawn says she feels like the richest woman in the world.
No mum ever forgets their child and I'm so glad I got the chance to meet Glyn and to give him a great big hug. I might not have gone home a Millionaire - but this trip is worth more than that anyway.
– Dawn Harkins