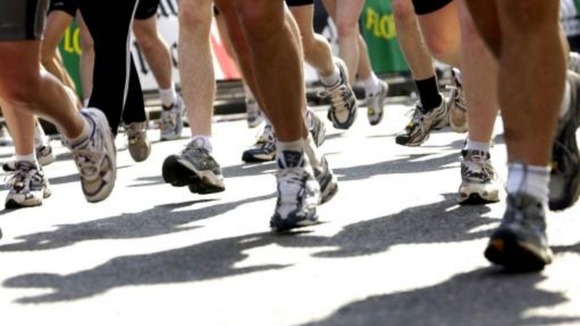 Transport charity Sustrans says a proposed Active Travel Bill could save the Welsh NHS half a billion pounds.
According to a report released by the charity today, encouraging people to be more active could save the health service £517 million over 20 years.
If implemented, the Active Travel Bill would require local authorities to develop a network of routes for walking and cycling to encourage people to be more active. The charity says the Bill needs to have clear targets for an increase in levels of physically active travel.
If more people were able to walk and cycle to work, school and the shops we'd be a happier and healthier nation. But this won't happen by itself - we need safer options for people to get around on foot and by bike.
– Lee Waters, Director of Sustrans Cymru

According to Sustrans, increasingly inactive lifestyles are having an impact on rates of diseases like diabetes in Wales. Health expert and author of the report says the Active Travel Bill could help reduce the financial pressure of these diseases on the health service.
More and more health experts are prescribing walking and cycling to help lessen the massive health and financial burden of diseases like type two diabetes and heart disease. Wales has some of the highest childhood obesity in the world. The Active Travel Bill is a practical response to this growing epidemic and has the potential to be one of the most effective public health interventions since the creation of the National Assembly.
– James Jarrett, Health Expert and Report Author

The Welsh Government is already driving several health and fitness campaigns, including Change4Life and 'Healthy School' schemes.