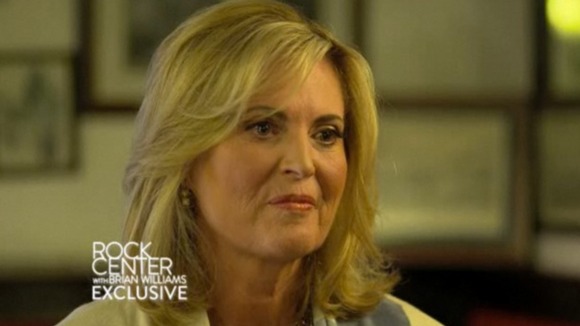 For many Americans, Wales is a land of coalmines, choirs and 'How Green was my Valley'. Last night they were not disappointed. Ann Romney, wife of Republican presidential candidate Mitt Romney, visited a pit museum and was serenaded by a male voice choir before a television interview in a pub overlooking the Llynfi Valley.
Her trip to Llangynwyd near Maesteg, where her ancestors are buried in the churchyard, was part of a strategy of using her family background to give American voters something easier to identify with than her husband's multi-millionaire status. She told NBC's 'Rock Center' programme how her grandfather became a coalminer in Nantyffyllon at the age of six and her father left Wales for the United States when he was just fifteen.
It's very emotional for me to come back and to know what kind of life my grandfather lived, and my father.
– Ann Romney, interviewed by Natalie Morales for NBC television

She hugged a Welsh mountain pony named 'Magic ' as if he had a crucial vote in a key state. The Republican party hopes Ann Romney's personality provides electoral magic for her less charismatic husband's campaign. Her job is to help help him defeat a president with an even more humble family background.
I don't think he could do it without me. I don't believe he could. I couldn't obviously be here without him either.
– Ann Romney

If the Romneys do turf the Obamas out of the White House, any future visit to Wales will be in a presidential motorcade. If they lose, it will just be a retirement trip.