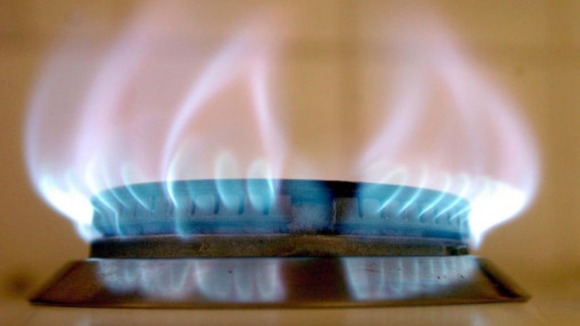 Welsh energy supplier SWALEC has announced that its prices for electricity and gas will rise by 9% from 15 October. It has around a million domestic customers in Wales.
SWALEC is part of the SSE group - the UK's second largest energy firm. All of the big six energy suppliers increased their prices in 2011. This year, there have been several cuts made to tariffs, including SSE reducing domestic gas prices by 4.5% in March.
Increasing prices is one of the hardest decisions any business has to take, particularly in difficult economic conditions, so I am very sorry that we've had to announce an increase from 15th October. I therefore want to begin to explain why we've had to make this decision.Over the last year the costs we face have increased significantly including the charges for delivering electricity and gas to your home, the cost of environmental and social obligations, and what we have paid for the energy we'll supply to you this winter. These cost pressures mean a 9% increase in our prices has become unavoidable.We have kept prices down for as long as possible and although we have had to do this now, we promise you there will be no more price increases before the second half of 2013 at the earliest.We will be writing to all our customers before 15th September to give more information.We know this decision means we need to re-double our efforts to build trust in the energy industry, and we must continue to provide the greatest possible help and deliver the best service we can. This is what we will work hard to do.
– Letter to customers - Ian Marchant, SWALEC Chief Executive

The announcement comes on the day Consumer Focus Wales publishes research suggesting more than 70% of consumers in Wales are worried about paying their energy bills in future, expecting that prices will rise. It found 8% of consumers say they have fallen behind with bill payments in the last year.

There is an enormous amount of advice around for people who are concerned about the cost of energy for their home, and how to safe money - perhaps by switching supplier, or installing insulation.

Lydnsey Kearton, from Consumer Focus Wales, is urging customers to contact their supplier if they are struggling to afford their energy bills, as suppliers have a responsibility to help you if you do have a problem paying.

Consumer Focus and Citizens Advice have five 'top tips' for people who fall behind with their bills:
Always contact your energy firm as soon as you realise you might have trouble with paying; debts will build-up and be harder to pay off the longer you leave them; your supplier has a responsibility to help you if you have problems paying your bill
Tell your energy supplier what you can afford to pay - they have to take this into account in agreeing repayments of the money you owe
Ask your energy company, your local Citizens Advice Bureau or call the Home Heat Helpline 0800 33 66 99 to find out about other free energy help available; for example you could qualify for a discount off your bill or free insulation to help your home stop leaking heat and cut your bills
Even if you are in debt you may still be able to switch to a cheaper deal with your current supplier, especially if you pay by cash, cheque or pre-payment meter; if you pay by pre-payment meter and have less than £200 of debt you can also switch to a cheaper deal with another supplier
Financial help is available which could make it easier to afford your bills - check you are receiving all of the benefits and tax credits you are entitled to by getting in touch with your local Citizens Advice Bureau or visiting www.adviceguide.org.uk
There is more help and advice on the DirectGov website energy advice pages, and the Citizens Advice Bureau's website has a number of leaflets and help guides to download, with information on how to get the best deal.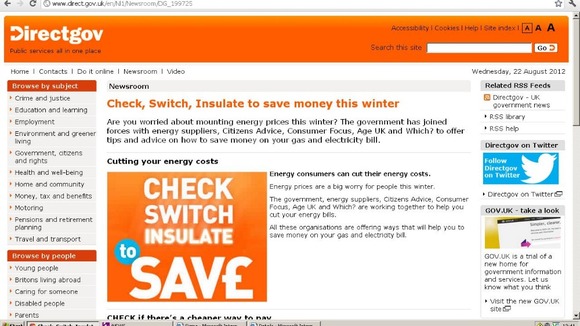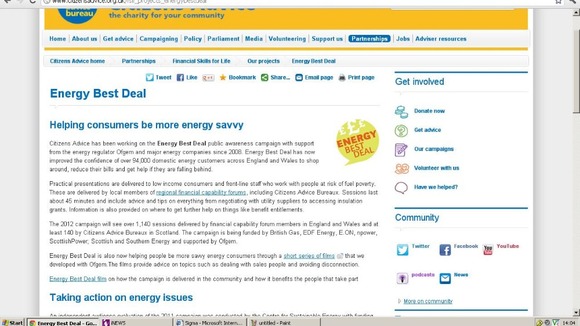 The Citizens Advice Bureau and Ofgem have also made some short films on things like 'Struggling to pay', 'Handling sales people' and 'Being energy efficient'.
Ofgem would advise that if any customer is concerned about falling behind with their bills that they contact their supplier at the earliest opportunity. Suppliers are required by Ofgem to offer a wide range of payment methods, provide energy efficiency advice and take into account a customer's ability to pay when discussing debt repayment.

Ofgem monitors the level of debt and disconnections across the country and continually stresses the importance of suppliers taking early action to prevent the build up of debt. We expect all suppliers to be proactive and work to find appropriate sustainable solutions to prevent customers from accruing unmanageable levels of debt.
– Ofgem statement