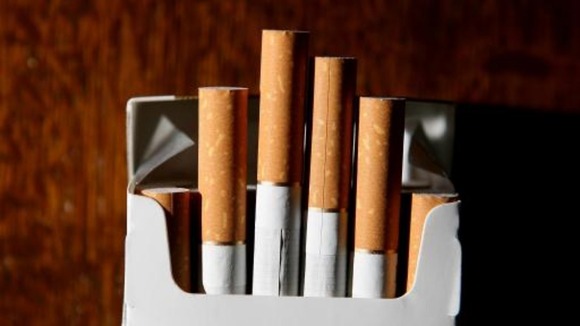 The issue of tobacco smuggling could be threatening the future of independent retailers in Wales, according to new figures.
A survey by the Tobacco Retailers Alliance found that more than one in eight corner shops in Wales are under threat due to lost sales resulting from tobacco smuggling and cross-border shopping.
The survey also found that one in three shops in Wales have considered reducing staff numbers for the same reason.
Dev Aswani, a Swansea retailer and the Wales Spokesman for the Tobacco Retailers Alliance, has called the results 'worrying'.
These results demonstrate that tobacco smuggling is so prevalent it is threatening the existence of a part of the fabric of our communities that so many people rely on.
– Dev Aswani, Swansea retailer and e Wales Spokesman for the Tobacco Retailers Alliance

Earlier this month HM Revenue & Customs seized more than 25,000 bottles of wine in Newport during a crackdown on smuggling. 67,000 cigarettes and 92 kilos of tobacco were also recovered from a storage container in the Docks area.
Smugglers care little for the quality of the product they sell, and they have no qualms about selling to children. I would urge anyone offered alcohol, tobacco or cigarettes at knock-down prices to steer clear - buying these items has far-reaching effects way beyond a cheap smoke or drink.
– Keith Morgan from Criminal Investigation, HMRC

The UK Government is currently exploring whether introducing plain packaging for tobacco products could bring health benefits across the country.

And Cancer Research UK's The Answer is Plain campaign has already attracted supporters in favour of doing away with brightly coloured and slickly designed cigarette packs.

But one Cardiff retailer says he fears plain packaging could lead to an increase in tobacco smuggling.
Plain packaging would play into the hands of smugglers as they will no longer have to spend time and money copying the complex variety of branding currently present across the range of tobacco products.
– Cardiff retailer Mark Dudden

Anyone with information about smuggling can call the HMRC Customs Hotline on 0800 59 5000.