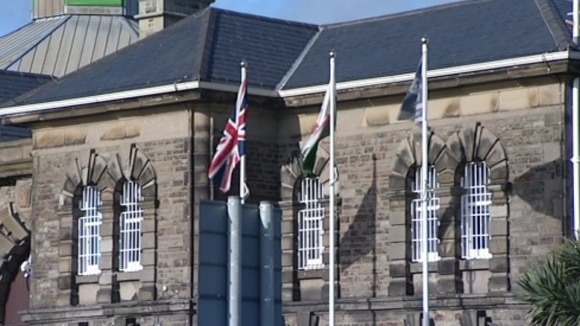 Swansea Prison is one of the most overcrowded in England and Wales, according to the Prison Reform Trust. Official figures show that it was built for 240 prisoners, but holds 436.
The Trust has analysed prison population statistics, and put Swansea third on the list of most overcrowded prisons, with the population at 182% of what it was designed to hold.
As of July 27, the Trust said that 77 of 131 prisons in England and Wales were over the Prison Service's Certified Normal Accommodation.
For people in prison themselves, overcrowding has a tangible impact. Figures for 2010/11 show that nearly a quarter of people in prison are being held in overcrowded accommodation, either doubling up in cells designed for one occupant or being held three to a cell in cells designed for two people. Private prisons have held a higher percentage of their prisoners in overcrowded accommodation than public sector prisons every year for the 13 years to 2010/11.Overcrowding makes it much harder for staff to work intensively with offenders on resettlement. Currently 47% of adults reoffend within a year of leaving prison, rising to almost 57% for those who had served a sentence of less than 12 months. Nearly 70% of children (10-17) released from custody reoffend within a year.
– The Prison Reform Trust

Kennet Prison on Merseyside is the most overcrowded, with 337 prisoners, when it was built for 175. Shrewsbury Prison in Shropshire holds 326 prisoners, when it was designed for 326.

The statistics show there are 7,294 more people in the prison system than it's been designed and built to hold.

On August 17, the overall prison population was 86,801. The figure has increased quickly in recent years, but slowed in recent months.

Overall population rates:
2012 - 86,801
2011 - 86,233
2007 - 80,762
2002 - 70,860
All of our prisons provide acceptable levels of accommodation for prisoners, although some prisons hold more people than they were originally designed for.We are aiming to reduce the existence of crowding alongside reducing the cost of the prison estate.
– Her Majesty's Prison Service spokeswoman