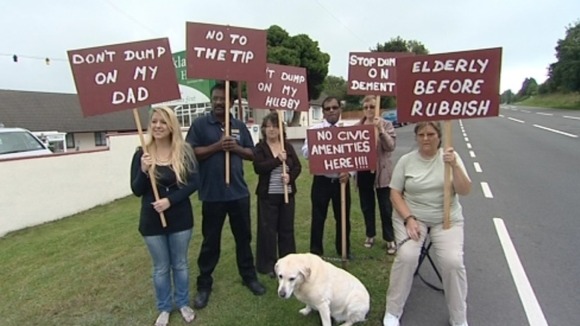 Families of residents at a specialist home for Alzheimer's and Dementia say they are furious that a recycling plant could be built next door.
Pembrokeshire county council says the site near New Hedges in Saundersfoot has been identified as the most suitable location for the facility, but protesters say it will ruin the living conditions of 40 residents in the home.
They believe the new plant will be noisy, produce smells and attract more traffic to the area. The council say a new facility is needed to boost recycling rates in the area.
Factors such as noise, smell, traffic and landscape have all been considered in full, and detailed assessments have been carried out by experts in these fields to ensure that any disruption will be absolutely minimal. The council have yet to submit plans to Pembrokeshire National Park Authority - they will have the final say, but protesters say they will fit all the way, even chaining themselves to the building if needs be.
– Councillor Ken Rowlands, Cabinet Member for Environmental and Regulatory Services at Pembrokeshire County Council