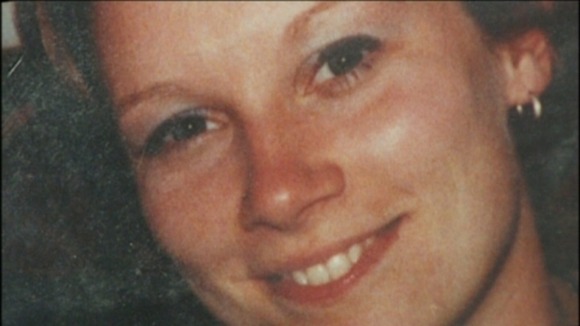 In June 2000, a young woman from Wales set off on a round-the-world trip in search of adventure, excitement and discovery. Only two months later her trip would come to an abrupt and violent end while she stayed at a backpackers hostel in the Chiang Mai province of Thailand.
Now, twelve years on, her mother has embarked on a similar journey, this time in search of answers, determined to find those responsible, and finally bring justice to Kirsty.
...Kirsty was heard shouting...there was a disturbance going on... the next morning, Kirsty's body was found and it was quite clear that she had been subject to a violent attack and a serious sexual assault.
– Steve Wilkins, Dyfed Powys Police

News of Kirsty's death was broadcast accross the world and the Thai police explored various lines of investigation in the search for her killer. There was a string of wittnesses and the guest house owner was initially charged with rape and murder before the evidence against him was declared not to be credible.

It was at this point that the Jones family contacted their local police force which would prompt a Welsh investigation that has lasted well over a decade.
the worst possible experience for a parent is to lose a child, and to lose a child in such a way that Sue and Glyn lost Kirsty i think adds to it. Our commitment was that if we don't support the family then who will?
– Steve Wilkins, Dyfed Powys Police

The involvement of Dyfed Powys Police would soon result in a major breakthrough as her clothes and belongings were brought back to Wales for analysis and DNA was found which would suggest her killer was from the Chiang Mai area. Both Dyfed Powys Police and the Thai Police were now able to refocus their search. But again the years went by and the inquiry seemed to go nowhere.

Then, early this year, the team from Dyfed Powys Police went to Thailand once more to meet the new investigator in charge of Kirsty's case.
It was quite clear that there was a continued commitment from the Thai authorities to bring the offender to Justice and I felt that there was a renewed focus on the investigation and in particular our views that the answers probably rest in Chiang Mai because of the DNA profile that was recovered from the scene... It was quite clear that now was the time for us to capitalise on that impetus and together with Sue to go out there on the back of what was a renewed focus from the Thai authorities
– Steve Wilkins, Dyfed Powys Police

Wales This Week travelled with Sue Jones when she returned to Thailand, a journey which was far from easy but which she felt was vital in the continued search for her daughter's killer
...it's just to put the personal appeal forwards as Kirsty's mum and to make appeal on the humanitarian side of it as well... hopefully [appeal to] somebody who realises that I'm a mum who has lost a daughter and they could help in the matter... I have to do what is necessary to do for Kirsty and I'm doing what I feel any mum would do
– Sue Jones

Speculation and theories about Kirsty's death have been rife in the Far East ever since it happened but with Sue's appeal for information and the offer of a ten thousand pound reward, there's renewed hope of a breakthrough in a case which has led to such anguish for twelve years.
Kirsty was a loving daughter, sister and friend. She had ambitions and she had many dreams. Life is for living she would tell me on many occasions... sadly those dreams, those ambitions and her life were brought to an abrupt end... I love and miss Kirsty every single day... and I always will
– Sue Jones

Wales This Week: Justice for Kirsty is on tonight (4th September) at 7.30 on ITV 1 Wales