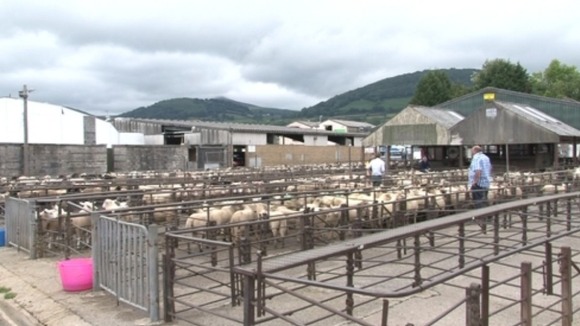 A meeting is taking place in Abergavenny this evening to discuss the future of the town's historic livestock market.
The market has been in the town centre for around 150 years, and plans to relocate it 10 miles away in Raglan have been met with strong opposition from the Keep Abergavenny's Livestock Market (KALM) group.
Campaigners had hoped a 150-year-old law requiring Monmouthshire County Council to provide a market in the town would save it.
But earlier this year the Welsh Government agreed to the council's request to repeal the law.
The council has already granted planning permission for a supermarket and library on the site.
Tonight's meeting will be used to discuss two planned judicial reviews next month - the first relating to the Welsh Government's decision to repeal the ancient market law, and the second to Monmouthshire County Council granting planning permission for the new facilities.
A council spokesperson said its plans will 'best meet the town's future needs'.
By disposing of the existing livestock market site, we will deliver for Abergavenny a town centre supermarket and a new library that will both serve to kick-start the town's regeneration. The farming community will get a new, fit-for-purpose livestock market at an easily accessible site outside of the town. The capital income from the site's sale will make a substantial contribution to our £80 million programme the bring Abergavenny's King Henry VIII school and the county's other three high schools to 21st Century School standards.
– Monmouthshire County Council spokesperson

But those against the plans argue the development could have the opposite effect.
If the superstore plan goes ahead, the farming community will lose its centuries-old connection with the town, and the local retail economy will be irreparably damaged. There is an opportunity here to build on the town's unique heritage by retaining, modernising and developing the livestock market to benefit both local farmers and the whole community in the 21st century.
– Keep Abergavenny's Livestock Market group

Campaigners are also trying to raise money for a legal fight, saying they believe they will need to find around £20,000.