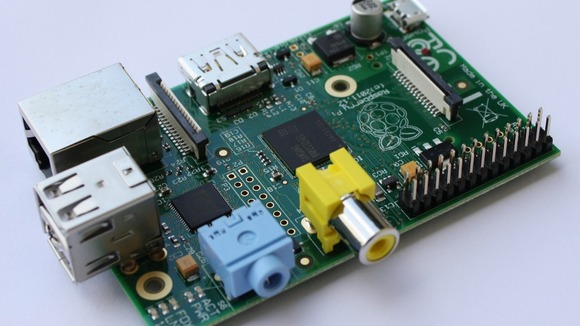 Sony's technology centre in Pencoed has secured a multi-million pound manufacturing deal creating mini-computers.
The Japanese company says it expects to create up to 30 new jobs to meet the demand. Around 450 people are already employed at the plant near Bridgend.
The Raspberry Pi is a computer the size of a credit card, designed to stimulate young people's interest in computer programming and electronics.
300,000 units will be built as part of the deal.
The Raspberry Pi went on sale in February, but the designers found themselves having to outsource its production to China in order to keep costs down.
When Pete Lomas and I built the first Raspberry Pis for testing last year, we never dreamed it would become so popular so quickly.

We had always intended and hoped that the Raspberry Pi would also be manufactured within the UK.

Last year, when nobody had heard of the Raspberry Pi, we had been unable to find a British manufacturer whose prices per unit (especially at a point where we were thinking of sales in the tens of thousands, not the hundreds of thousands you're seeing now) would work for us, and who believed that the project would be enough of a success for them to risk line space for us.

There was just no way to make the Raspberry Pi in the UK and keep the price at $25 for the Model A (which will be released before the end of the year at the promised price) and $35 for the Model B.

Happily, things change! We couldn't be prouder.
– Eben Upton, inventor of Raspberry Pi

TIDY! Raspberry Pi to shift manufacturing to (SONY) Bridgend, Wales by yur, like http://t.co/OyJgsKUd