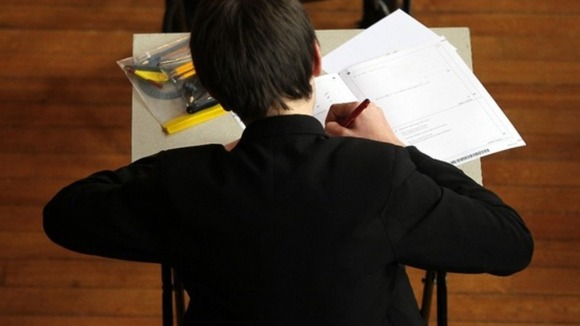 Education Minister Leighton Andrew has ordered English Language GCSEs sat by Welsh students to be re-graded by exam board the WJEC.
It follows concerns that the results were unfair because of a change in grading boundaries introduced mid-way through the academic year.
He has now issued a formal direction to the board, forcing it to take action.
Yesterday I published a serious, thorough and detailed report from my regulatory officials which stated that this year's awards were unfair to candidates. It is not right that hundreds of our learners should have to live with the consequences of having been awarded what, in all likelihood, is the wrong GCSE grade.

We are fortunate in Wales that we have a regulatory system which allows swift resolution of injustice. We have acted to protect the interests of students in Wales by issuing the direction to the WJEC.
– Leighton Andrews AM, Welsh Education Minister

Responding, the WJEC said they would proceed with the request but 'were concerned about a number of issues'.
The issuing of a direction today by Welsh Government suggests that they do not plan to hold any further regulatory discussions in the short term.

We shall now progress the actions requested, although we are concerned about a number of issues.

One concern is that the Welsh Government has provided no scope for discussing a reasonable timeline in which to complete the work. Another is that we have received no advice on matters such as certification, which are normally undertaken on a joint regulatory basis.

We will continue to act, as always, in the best interests of all our candidates, and will hope for constructive discussion with regulators in order to help us achieve this.
– WJEC spokesperson

Today, teachers' union NUT Cymru has supported Mr Andrew's call. Secretary of NUT Cymru, David Evans, says a re-grade is 'overdue'.

However, the chair of the exams watchdog in England has accused the Welsh Government of acting 'for political reasons' in ordering English Language GCSEs to be re-graded.

Amanda Spielman told MPs on the Education committee that WJEC results were considered to be too high compared to other exam boards.

Mr Andrews then used social networking site Twitter to reply to Ms Spielman's criticism.

The Chief Executive of Ofqual knows that we gave them more time to see our report before it was published, than they gave us to see theirs.

Ofqual evidence just confirms what I said in August. If Michael Gove says jump, Head of Ofqual says 'How high'?

Meanwhile, students at Duffryn High School in Newport said many felt 'disappointed' and 'cheated' by their results.