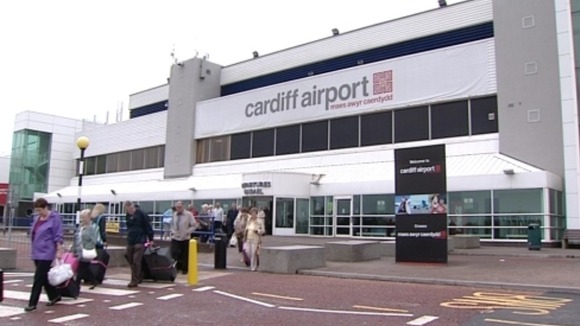 Swiss airline Heveltic Air have announced that they are ending their winter flights from Cardiff Airport.
The 100-seat service, which operates via Bristol, ran three times a week last winter.
This year, the service will operate between Bristol and Zurich only.
Their decision to stop operating for winter 2012/13 is a commercial decision based upon results last year.

Whilst it is disappointing, we are working to ensure their return for summer 2013 and are confident that this can be achieved.

Their operation has brought many Swiss tourists to Wales and this is, we believe, an opportunity which can be built upon.
– Spokesperson, Cardiff Airport

The confirmation comes after figures released showed that Cardiff Airport suffered a six figure loss last year. The figures also showed the number of passengers also fell by 40 percent. Airport bosses said that legal requirements mean there are high fixed costs to running the airport.

Commenting on today's news, Shadow Minister for Transport Byron Davies AM, says it should act as a warning for the First Minister.
While the creation of an airport task force was not unwelcome, the time for talking shops is long past - it is now time for firm and positive action. The sad truth is that we have an airport seriously on the ropes and in need of urgent help.

I urge Carwyn Jones to look very closely at route establishment grants and make a big increase in task force meetings and recommendations an absolute priority.
– Byron Davies AM, Shadow Minister for Transport Byron

Helvetic's chief financial officer, Tobias Pogorevc, said planning was under way for next year's summer schedule and the company was in discussion with "several tour operators" about planning packages out of Cardiff. A decision about the route will be made at the end of October.