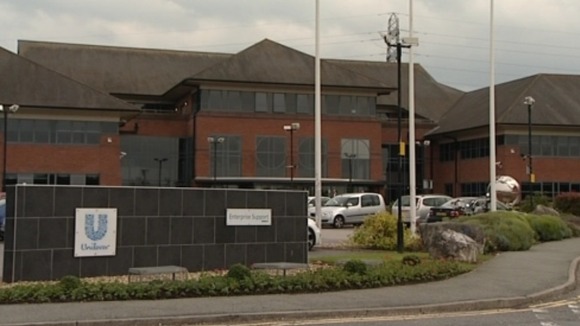 It has been confirmed that 350 jobs will be lost at Unilever sites across Wales as it restructures its company.
It follows restructuring proposals announced in June.
The decision will affect workers in Swansea, Bridgend and in Flintshire, with factories at Swansea and Bridgend marked for closure by the end of 2012.
It's believed 250 jobs will be lost at those sites.
Ewloe in Flintshire will be closed by the end of 2014. The company has confirmed that 100 staff will be affected at this site, with 400 jobs moving to Port Sunlight, Wirral.
Unilever says it has to restructure the company in order to compete in the future.
The company has confirmed around 50 distribution jobs will be created on Deeside, Flintshire.
A 90-day consultation with workers will start on Monday.
Following an extensive review, we have decided to move forward with proposals outlined in June. The investment into Port Sunlight will play a significant role in helping to maintaining and sustain our current success and competitiveness both in the UK and on a global scale.

We understand that many of our employees will be anxious at this time. That's why we are today pledging a good package of support for employees who are adversely affected. We will consult fully on these measures, and are committed to conducting a sensitive and thorough consultation and helping our employees to understand their options for the future.
– Amanda Sourry, Chairman, Unilever UK and Ireland

In response to the closures, the Welsh Government have released the following statement:
The Welsh Government has been engaged in talks with senior Unilever management over the summer in a bid to reverse the company's restructuring proposals and safeguard jobs in Wales. It is therefore disappointing to hear that the intended closures and job losses at Swansea, Bridgend and Ewloe are set to go ahead. The Welsh Government stands ready to offer every assistance within its powers, including training support, to help Unilever workers in Wales facing redundancy to find new employment.
– Spokesperson, Welsh Government