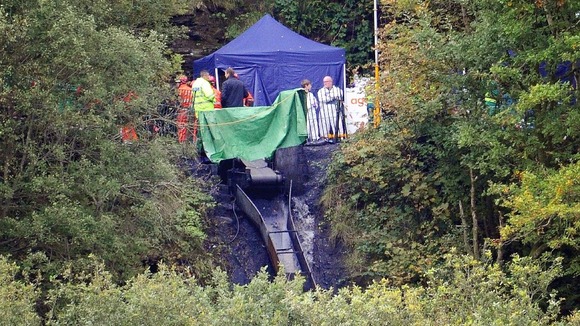 Tomorrow marks a year since the Gleision mining disaster, and the First Minister has led the tributes to the four men who lost their lives.
Carwyn Jones described the events of 15 September 2011 as 'a tragedy for all of Wales'.
Since the disaster, more than £1 million has been raised by an appeal fund set up to help the families of those killed.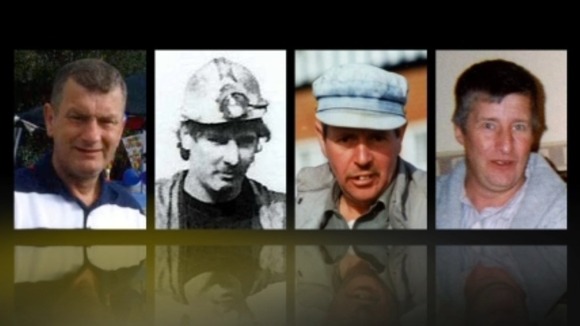 David Powell, 50, Garry Jenkins, 39, Charles Breslin, 62, and Phillip Hill, 44, lost their lives when they became trapped and the mine in which they were working became flooded.
Following the incident, the Mid & West Wales Fire and Rescue Service requested the help of Mines Rescue Units from across Wales and the UK to try and reach the miners trapped 90 meters (300ft) below the surface.
Despite the massive search and rescue effort the four bodies were recovered from the mine in the Swansea Valley 24 hours later.
It is the worst mining disaster to occur in Wales for three decades.
Speaking ahead of the first anniversary, First Minister Carwyn Jones said:
The events at Gleision will forever be burned into my memory. None of us can imagine what the families of the men who died went through during the agonising wait for news.

Those were long hours indeed, and when we finally found out their fate it must have been devastating for the wives, sons and daughters. My sincere condolences go out to the families at what must be a difficult time.

What happened deep down in that mine at Cilybebyll affected us all - as I said at the time, it was a tragedy for all of Wales. The mining industry is burned into the consciousness of Wales; it was a fundamental force in shaping our country.

However, the human cost that can be extracted along with the coal must never be forgotten. The terrible events a year ago were a grim reminder of the dangers faced by miners every time they walk towards their pit for the start of a shift.

We were all moved by how the community came together to support the families and we were all impressed by the kindness shown by neighbours at a time of need. I also want to pay tribute to the emergency services who worked tirelessly at great personal risk during those dark hours searching for the miners.

The tragedy at Gleision must never be forgotten and lessons must be learned to make sure an incident like this doesn't happen again and such events are consigned to history.
– First Minister Carwyn Jones