Meningitis vaccine call
Campaigners call for a more rigorous meningitis vaccination programme
by Mariclare Carey-Jones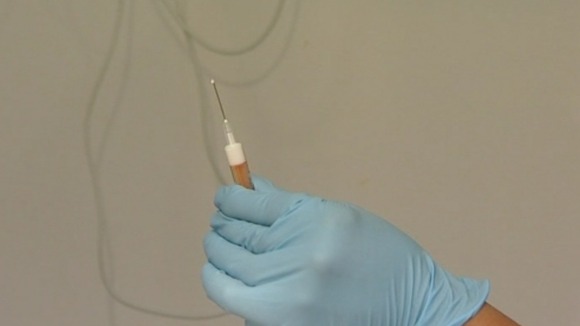 Campaigners will hand a petition to Downing Street later calling for meningitis vaccinations to be given earlier and to more people.
The action marks the start of Meningitis Awareness Week, which aims to increase awareness of the illness and its symptoms.
Lucy Green from Cardiff contracted meningitis when she was a student, but she didn't realise how ill she was.
When I contracted meningitis I took two paracetamol and went to bed. I woke up two days later in intensive care. Luckily our flat had discussed what to do if one of us didn't appear in the morning and raised the alarm. Through good care and determination I made a full recovery.
– Lucy Green, meningitis patient

The Meningitis Research Foundation says meningitis and septicaemia affect around 3,600 people in Great Britain every year.

The diseases can strike anyone without warning, killing one in ten and leaving a quarter of survivors with life-altering after-effects ranging from deafness and brain damage to loss of limbs.

Mariclare Carey-Jones has the full report: