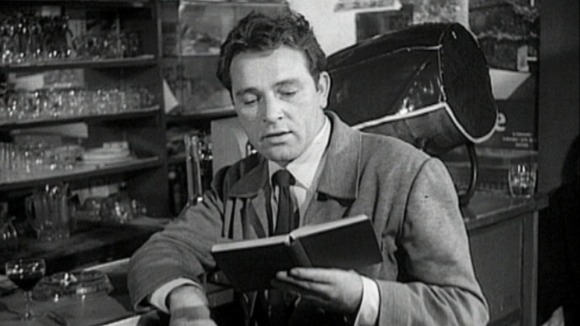 The diaries of Richard Burton are being published for the first time, showing a different side to the legendary Welsh actor.
Burton, who died in 1984, wrote more than 400,000 words in his lifetime in an assortment of diaries and pocket books.
The diaries present a candid look at Burton's life and career, as well as his tempestuous relationship with Elizabeth Taylor, to whom he was married twice, from 1964 to 1974 and 1975 until 1976.
The volume shows a very different side to the global super star - a down-to-earth family man, often amazed at his own success. He talks about his well known struggles with drink, his turbulent marriage, and his love for poetry and prose.
Here, Richard Burton is as he was best known, reading from 'Under Milk Wood'_ _by Dylan Thomas:
The writings were left to his fifth wife, Sally, who donated them to Swansea University in 2005.
Although some of the material has been available to Burton's biographers, the new book is the first time that his surviving diaries have been published in their entirety.
The manuscript also includes numerous hand-written contributions from Elizabeth Taylor herself, who contributes her own comments on Richard's entries in the margins. **
At about 12 noon this same day I did something beyond outrage. I bought Elizabeth the jet plane we flew in yesterday. It costs, brand new, $960,000. She was not displeased.
– September 30, 1967
The last six or eight months have been a nightmare. I created one half and Elizabeth the other. We grated on each other to the point of separation.

I had thought of going to live alone in some remote shack in a rainy place and E had thought of going to stay with Howard in Hawaii. It is of course quite impossible. We are bound together. Hoop-steeled. Whither thou goest. He said hopefully.
– March 20, 1969
I awoke this morning at about 7 o'clock. I stared at Elizabeth for a long time. I held her hand and kissed her very gently.

Probably no woman sleeps with such childish beauty as my adorable difficult fractious intolerant wife.
– June 15, 1969