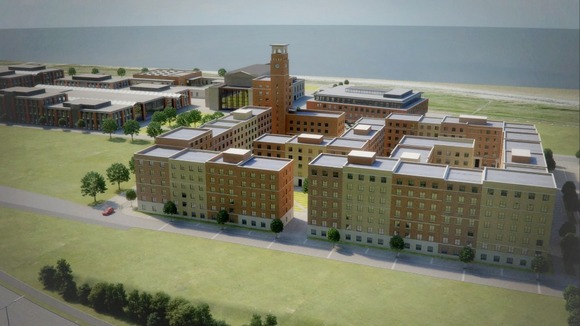 Swansea University has been awarded £90million of funding to expand and redevelop its campus.
The money - £60 million from the European Investment Bank and £30 million from Welsh Government - will also help the development of a new Science and Innovation centre.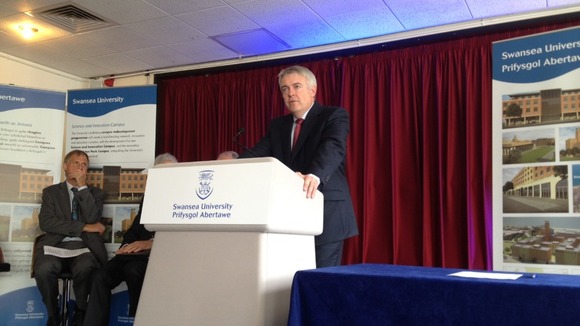 The University says it will ensure "world-leading research, innovation and education facilities in Swansea".
The project, it says, will create about 4,000 direct jobs during the construction phase, with a further 6,000 indirect jobs supported in the wider economy as a result.
Jones also attended the launch and said: "This is a hugely exciting project for Swansea and for Wales. I am delighted that the European Investment Bank has announced this £60 million investment to take the scheme to

The University's plans are highly ambitions and they predict it has the potential to create thousands of jobs. That's why I am also pleased to announce that the Welsh Government will be providing over £30 million of support which includes EU funding.

This expansion will be a huge boost to R&D and economic regeneration in the area and I wish it all the best for the future."
– First Minister Carwyn Jones AM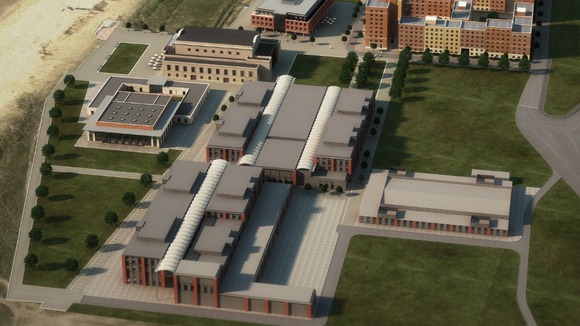 The University says that the Science and Innovation Campus will "co-locate" the University's College of Engineering and School of Business and Economics "with a range of multinational, national and local businesses".