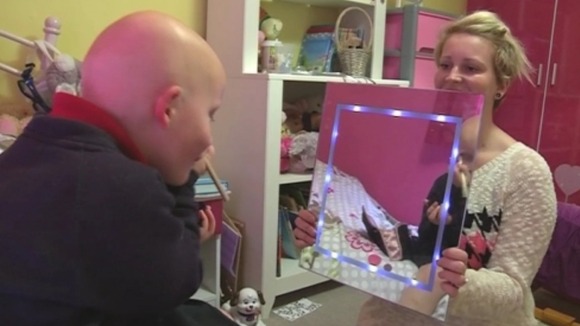 Police have described the theft of £500 raised to buy a wig for four-year-old Brooke Keesmaat - who suffers from a genetic condition that causes baldness - as 'despicable'.
The cash from a charity fundraising evening was stolen from Brooke's home in Milford Haven.
It's upsetting to think that someone has been in our home, but it's more upsetting that this money was raised to help Brooke have a better quality of life.

As she gets older, her appearance is important to her. This wig would have changed her life - we are devastated.
– Kirsty Keesmaat, Brooke's mother

In February this year, the Carmarthen-born comedian Rod Gilbert took part in the event at the Pill Social Centre to help raise money for the Little Princess Trust.

The charity provides wigs for children who've lost their hair through cancer or other illnesses.

Proceeds from the night were intended for the charity and to raise money for a custom-made wig for Brooke.

Kevin Ashford has been to meet the family.