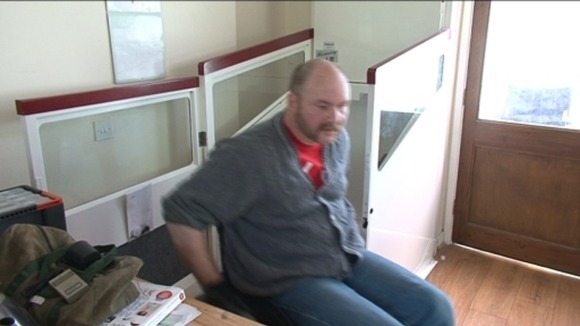 Up to two thirds of people who survive a stroke in Wales are facing an uphill battle to cope financially, that's according to the Stroke Association.
The charity says they are having to deal with a drop in household income, on top of poorly trained government assessors who are increasingly restricting financial support.
Sixty-five thousand people in Wales are living with the effects of a stroke. But the Stroke Association claims that 75% of these are unable to work - either because they are medically unfit, or because they cannot find a suitable job. That means they have to rely on benefits.
The benefits system is a safety net, and is something that has to be there to support people at a time of crisis. For stroke survivors, the system is letting them down badly.
– Ana Palazon, Stroke Association

Gareth Rees, from Llanharan, has survived several strokes. He worked as a mental health nurse before his first stroke in 2005 and has found not working since very frustrating.
I go to a stroke group in Trehafod. It used to be every week, now it's every fortnight. I used to help people fill in their review forms. Then it became my review and last February I lost benefits totalling a hundred pounds a week. It has had a massive impact on my life since.
– Gareth Rees, stroke survivor