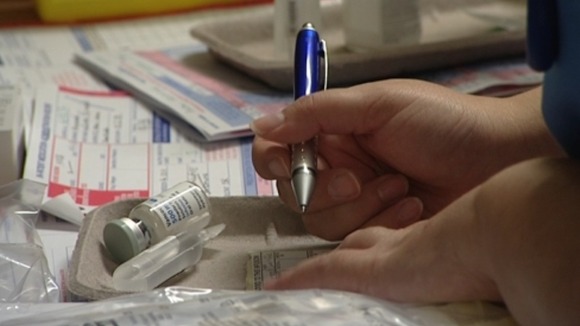 The four South Wales Health Boards have unveiled their initial ideas for reorganising the NHS. Aneurin Bevan, Cardiff and Vale, Cwm Taff and Abertawe Bro Morgannwg Health Boards have been working together to try to come up with a plan.
The aim is to treat people in the community where possible and only send them to hospital where necessary. Meanwhile hospital services will be reorganised, and the four main areas for change are Obstetrics, Neonatal Care, Paediatrics and Accident and Emergency.
The idea is for there to be 4 or 5 hospitals from Swansea to Newport and up to the Valleys specialising in consultant led birthsm special baby care and children's inpatient services.
Emergency care will be split into 3 tiers, minor injuries, A&E and major trauma. Under this model many local hospitals will continue to treat minor accidents like broken bones. There'll be 4 or 5 hospitals giving full accident and emergency care - there will be in Cardiff, Swansea, Gwent and in 1 or 2 other areas. And there will also be one major trauma unit with helicopter access for patients with the most serious conditions like severe burns.
We've got the challenge at present that the way we deliver services at present means that unless we change the services, we can't improve the quality. The present way we deliver services, certainly in recruitment terms of medical staff, is also unsustainable.
– BRUCE FERGUSON, Medical Director Aneurin Bevan Health Board

However no decisions have yet been made. A 12 week listening excercise is underway and after Christmas a 3 month consultation period will begin. Decisions will then be made next year after that.