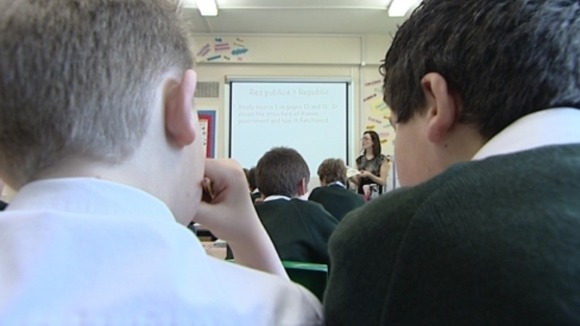 A new national programme to drive up numeracy standards in schools in Wales is to be launched today. The National Numeracy Programme sets out actions to be taken by the Welsh Government over the next five years to "achieve step changes in standards".
It's aimed at 5 to 14-year-olds and the Welsh government says it'll help pupils leave school with the skills they need.
But the National Union of Teachers says it's concerned that another government initiative may lead to workloads increasing to "unmanageable levels".
We welcome the Welsh Government's ambition to raise numeracy standards, it is something our members are working hard on a daily basis to achieve. We are naturally cautious having seen past initiatives lead to increase in workloads to unmanageable levels. We would want to work with the Welsh Government on this programme but clearly would want to see more detail. It is important that this is not another labour intensive initiative that hinders rather than supports teachers.
– Spokesperson, National Union of Teachers

According to the Welsh Government, the National Numeracy Programme will "propose action at national, local and school level to help support learners so that they leave school equipped with the numeracy skills they need."