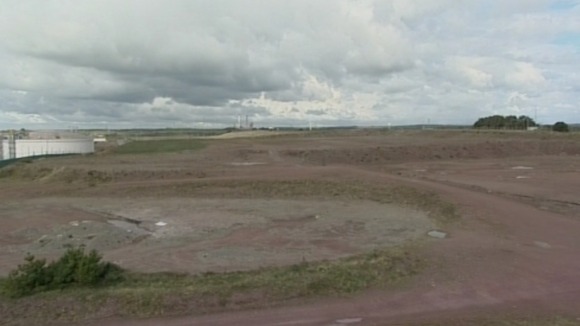 People in Pembrokeshire are being consulted on plans for a new gas-fired power station.
Qatar Petroleum, Exxon Mobil and Total Gas and Power Ventures, who are behind the South Hook CHP project, want to build it on the site of its liquified natural gas plant at Milford Haven.
We will be changing nothing in terms of the overall impact on the Haven and so on, so I'm confident that this is going to be a safe, reliable, operation."
– John Constable, South Hook CHP

South Hook CHP says the development would be "one of the most efficient low-carbon power stations in Europe", and would generate up to around 500 megawatts.

Waste heat from the site would be used in the adjacent liquified natural gas plant, a move that the company claims would make the power station 30% more efficient than "the very best of the existing power stations".

Campaigners are concerned about any environmental impact on the local area.
I think until those issues are sorted out, and until the LNG project can assure people in the area can assure people in the area that they're safe, we shouldn't really be talking about expansion plans of any sort.

I'm sure talk of more jobs will be very welcome, but jobs can't come at any price, and until the project can show the European Commission and indeed people who live around the plant and in Milford Haven more generally, we need to be sceptical about job offers that rest on something that may not actually be safe.
– Gordon Main, Safe Haven campaign group