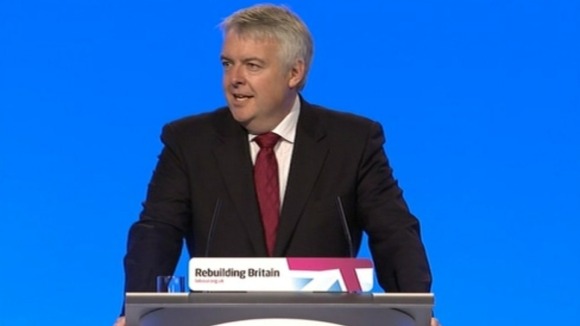 First Minister Carwyn Jones has told the Labour Party's annual conference that the party's record in government in Wales has shown the party's confidence, competence and ideas even in difficult economic times.
Mr Jones said his administration had preserved the Education Maintenance Allowance, kept tuition fees low and this summer re-graded controversial English GCSEs.
And he pledged the NHS would continue to be safe under his stewardship, "holding true to Nye Bevan's vision after six decades".
Mr Jones told delegates he would remain opposed to Government suggestions of regional pay.
In Wales, we still have to take some difficult decisions as money has got tighter.

But those decisions have always been taken and measured against our Labour values - our social conscience, our sense of justice, our sense of right.

In Wales, we are showing those people who cherish their NHS, who value their communities and who want a decent future for their children and grandchildren - that there is an alternative.

I am proud that we govern Wales with Labour values.

Even though we are a small country, we have big ideas.

But more importantly - they are Labour ideas.

And as we have proven at both the Assembly elections last year and in the local elections this year - they are ideas that people like.

What we're doing in Wales, is not just about Wales - it's about all of us in the wider UK.

Wales is the living proof that as a Party we have the vision, the hope, the drive and the ambition to make a difference.

Wales has a Government that cares.

Britain needs a Government that cares.
– First Minister Carwyn Jones