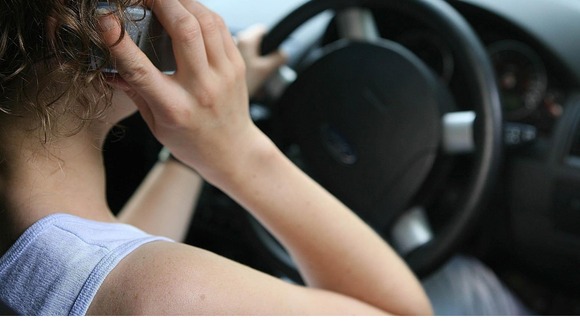 The four Welsh police forces are launching a campaign to warn people that they are breaking the law and risking lives by using a mobile when at the wheel.
A change in the law in 2007 means that drivers who are caught using a phone when driving can be punished with three penalty points and a £60 fine.
We fully support this focus on reducing instances of mobile phone use by drivers as evidence suggests that a significant number of collisions are caused by people being distracted by mobile phones.

We must endeavour to make mobile phone use while driving as socially unacceptable as not wearing seatbelts
– Phil Pinches, South Wales Fire and Rescue

The campaign runs from 8th to 21st October.

Police patrols to target mobile phone driving will increase across Welsh roads throughout.
The consequences of a momentary lapse in concentration when driving can be devastating to road users and pedestrians.

As soon as a driver answers a call, looks at their phone to text or read a message, their concentration is affected and as a result, they cannot give their full attention to the road and risk becoming involved in a collision.
– Inspector Lee Ford, Gwent Police