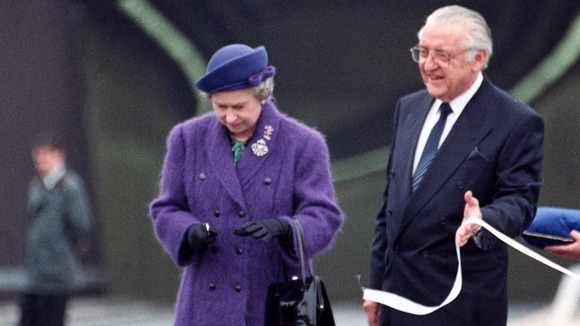 A £25 million investment has been announced to improve the Conwy Tunnel in North Wales.
The funding for the tunnel along the A55 will be spent on further resilience and safety measures.
Conwy Tunnel, which recently turned 20 years old, was built using a system of immersed tubes - the first of its kind in the UK. The Queen officially opened the tunnel in October 1991.
Planners will look at improving fire protection to help prevent lengthy closure of the tunnel in the event of a fire, and upgrading of lighting and ventilation systems.
Detailed plans will now be drawn up, with a view to carrying out the work on the tunnel in 2014 -15.
Transport Minister Carl Sargeant has welcomed the funding.
The A55 is a vital part of the transport network in North Wales and I am pleased that an additional £25m has been announced to further improve and maintain the engineering feat that is the Conwy Tunnel. The funding will allow the improvements we want to make to the tunnel to be done earlier than previously planned.
– Transport Minister Carl Sargeant

The money was announced by Finance Minister Jane Hutt in the draft budget as part of an additional £175m in capital investment, including £65m for transport.

The budget has also allocated £40 million towards the Brynmawr to Tredegar section of the A465 Heads of the Valleys Dualling Programme. It will be used to correct issues including poor visibility, lack of overtaking opportunities and accident hotspots on the route.