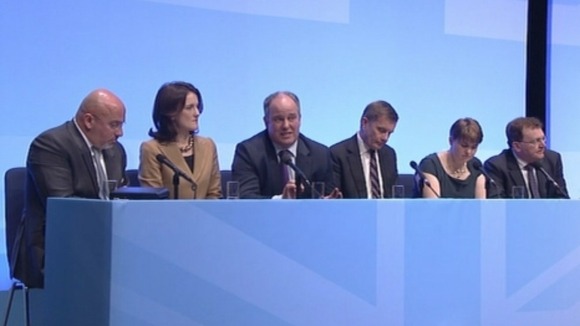 Welsh Secretary David Jones has repeated his call for the Westminster and Welsh Governments to work together. He told the Conservative conference at Birmingham that rescuing the Welsh economy meant putting aside political differences.He said...
But he said the shouldn't mean no criticism of the Welsh Government. And there was plenty of that in a session bringing together senior Conservatives from Wales, Scotland and Northern Ireland.The leader of the Conservatives in the Assembly, Andrew RT Davies said the founder of the NHS, Aneurin Bevan would be 'turning in his grave' at Labour's handling of the health service in Wales.And he slammed the Welsh Government for refusing to freeze council tax in Wales despite being handed extra money from the Treasury to do so.
Welsh homeowners deserve this freeze and to deny it would be unfair and unnecessary.

England's freeze - now over three years - will give taxpayers an average saving of more than a hundred pounds.

Not doing the same in Wales would leave homeowners and communities worse off for no reason.
– Andrew RT Davies, Conservatives' leader in the Assembly