Education plan
Education Minister launches twenty point plan to improve standards of education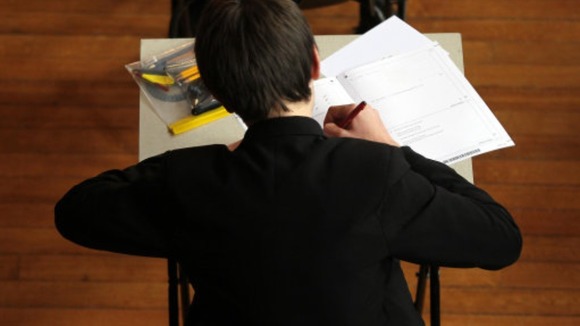 Leighton Andrews AM has launched a twenty point plan outlining the roles and responsibilities of everyone involved in improving standards of education for the young people of Wales.
The actions set down in the new plan aim to improve levels of literacy, numeracy and reduce the impact of deprivation.
Learning and teaching in schools are at the heart of the proposed reforms. It addresses school leadership and setting high expectations for all learners at all levels of the school structure.
The government says it sets out how the system as a whole should support and challenge schools to improve through collective capacity building, and clarifies the roles and responsibilities of those within the education system.
Building effective partnerships around schools:
Building capacity at a national level
Building capacity at a regional level
Developing PLCs
Empowering and engaging parents/carers
Strengthening inspection and school intervention
Effective leadership at all levels in schools:
Supporting leadership development
Strengthening school governance
Improving performance management of headteachers
Effective learning and teaching in schools:
Improving the quality of teaching in literacy and numeracy
Literacy and numeracy programmes
Supporting schools on PISA
Learning Wales portal and ICT
Supporting teacher professional development
Initial teacher training
Professional development, accreditation and induction
Welsh-medium education
Inclusion and safeguarding
Behaviour and attendance
Learner deprivation
Supporting and safeguarding vulnerable children
A good education is critical to better life chances. Ensuring that all learners have the chance to reach their full potential has been an important part of the culture of modern Wales since devolution.

We've made progress with improving examination results at GCSE and A level and fewer young people are leaving school without a qualification. But there is still more to do.

This new implementation plan sets out our ambitious reform agenda. It builds on what we have achieved already and outlines what is required of everyone in our education system to drive improvement and raise standards in the future.

If we all play our part, we can ensure that every learner gets the education they deserve, that all learners make the progress that they should and achieve their aspirations.
– Leighton Andrews AM, Education Minister

The Minister announced the publication of the new plan at a Celebrating the Best in Schools reception which recognises excellent practice in Welsh schools.

During the reception the Minister took the opportunity to congratulate the four Welsh teachers who have won a regional Teaching Award who will now go on to compete in the National Teaching Awards in London.

The four Welsh nominees competing in the National Teaching Awards in London are:

Mrs Glenys Jones, Bishop Hedley RC High School, Merthyr Tydfil.

Mrs Yasmin Gedney, Blaenavon Heritage Community School, Gwent

Mr Sion Jones, Ysgol Syr Hugh Owen, Caernarfon

Cynffig Comprehensive School, Bridgend (The Award for Outstanding School Team of the Year).