April Jones: Machynlleth search at 'same intensity'
Dyfed Powys Police who are co-ordinating the search for missing April Jones say they have almost completed their examination of Machynlleth town centre but there are more areas left to cover.
The search for the five year old is reaching the end of it's second week. Police say they're continuing with 'the same level of intensity' over the weekend.
Officers from all over the UK have joined in the hunt for her, while ambulance service crews and coastguards are also continuing to search.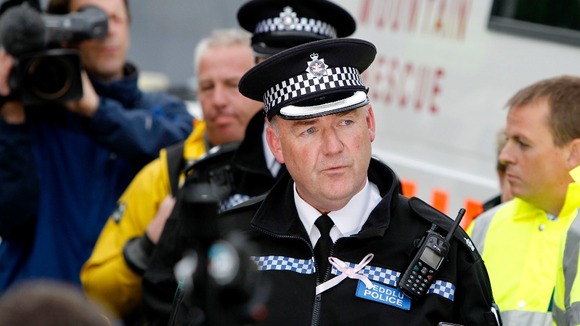 Superintendent Ian John of Dyfed Powys Police said search teams remain 'committed' to finding April.
We've nearly completed our searches here. We're now focusing our search operation today in the Ceinws area and for the rest of the weekend if we shouldn't find April today, throughout this weekend in and around the surrounding towns and villages. The detailed plan that we've put together is very robust and that is the main drive for our search operation. It's a very professional and methodical search.
– Superintendent Ian John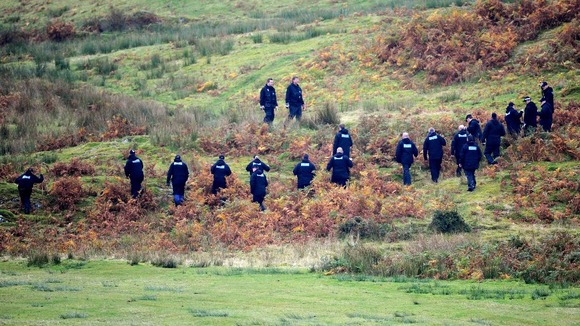 Superintendent Ian John once again paid tribute to the support from the public - not just in Machynlleth, but all over the country.
It's really been very inspiring to see the people, who have delivered food, they've delivered clothes. Some of the food that we had, we thought it would go off and so somebody delivered a whole load of fridges. I've never seen anything like it and nobody that I've spoken to has seen anything even approaching this level of community spirit. But it's not just Machynlleth, it's from all over the country.
– Superintendent Ian John

Today Machynlleth Town Council confirmed that a fund set up to help April's family has raised almost £20,000 so far.

It was also announced that the Wales football squad will sport pink ribbons on their tracksuits at the World Cup qualifier tonight in support of April's family.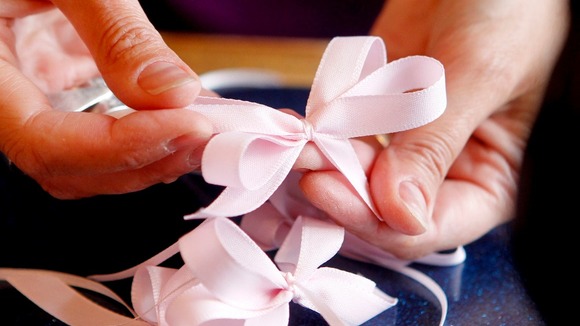 Mark Bridger, 46, appeared in court on Wednesday charged with April's abduction and murder.
He is also charged with attempting to pervert the course of justice.