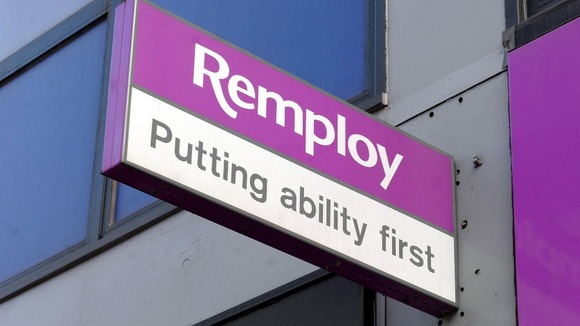 Former Remploy workers are meeting with a Stoke-based company this afternoon to discuss the possibility of getting their jobs back.
Disability Employment Ltd wants to buy the Remploy site in Wrexham and provide work to the 40 employees who lost their jobs when the factory closed in August.
Ivan Timmis of Disability Employment Ltd believes he could get the factory up and running in a few days and take on all the former workers.
But he claims that the Department of Work and Pensions is making the purchase difficult, saying his business plan 'doesn't show long-term sustainability'.
The DWP says it is keen to see the factory used by social enterprise organisations, particularly when used to support disabled people.
We have followed the advice of disability expert - Liz Sayce - to use the £320m protected budget for disability employment more effectively, to support more disabled people into mainstream jobs instead of loss-making segregated factories.

After considering recommendations put forward by an independent panel and views from its collective consultation, Remploy announced in July that the Wrexham factory received no viable bids during its commercial process and as a result is now closing.

Along with Remploy, we are keen for the factory's assets including fixtures and machinery to be used by social enterprise organisations, particularly where they may be used to support disabled people locally. Anyone interested in bidding for these assets has been invited to put forward expressions of interest which will be assessed by Remploy, and DWP where appropriate to ensure we balance social value and value for the taxpayer.
– Department for Work and Pensions spokesperson

Over 30 workers who lost their jobs in August will be joined by local MP Ian Lucas - who supports the bid - at the meeting at Wrexham Guildhall.

It was confirmed that the Remploy factory in Wrexham would close in August after bosses rejected an 'unsolicited bid' to save it.

Wrexham reporter Lorna Prichard has been speaking to Remploy employees.