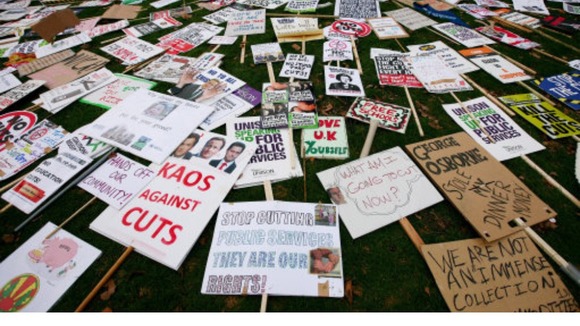 A civil servant, firefighter and teacher will walk one hundred and fifty six miles from Cardiff to London to join the TUC rally against UK government cuts.
We now see 1500 fewer Firefighters, 130 fewer Control Staff and some 700 fewer support staff since the ConDem Coalition came into Government. The Fire Brigades Union and fire chiefs are warning that a further 2500 firefighter posts could be lost along with the closure of some 31 fire stations. This puts everyone at risk. More people will die in fires, in floods, in road traffic collisions.
– Cerith Griffiths, firefighter

Richard Evans, Cerith Griffiths and Stephen Ap Dafydd have spent two months training for the walk which is expected to take just under a week.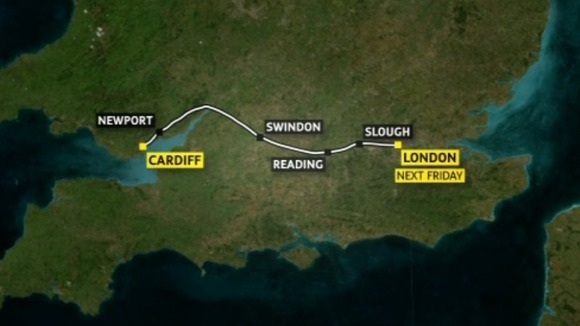 The cuts being made under so called 'Austerity measures' are vicious and hit the most vulnerable in our society hardest, while those who can afford to pay more get tax breaks.
– Richard Evans, civil servant in Cardiff

From Cardiff they will continue through Newport, the south west of England, Swindon, Reading and Slough to reach London.

Bethan Jenkins AM and Jamie Insole from the National Union of Journalists will join the trio on the first leg of their journey between Cardiff and Newport.
[The Assembly] congratulates them in their attempt to highlight the urgent threat posed by unnecessary Westminster spending cuts of up to 40 per cent and the damage that this will do, not only to public services in Wales but the very communities in which we live and work; and wishes a safe journey, both to them and the many others who will accept the challenge to march on October 20th.
– Leanne Wood AM and Mick Antoniw AM