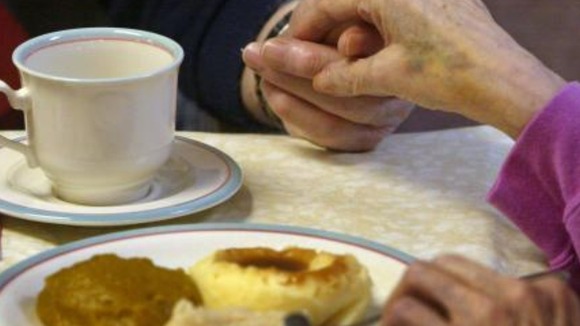 A scheme that helps older people in Wales live independently in their homes has saved the NHS and social care over £100 million so far, according to those who run it.
The Rapid Response Adaptation Programme (RRAP) helps with the installation of hand-rails, ramps and door entry systems for older people.
These safety measures often allow older people to return home from hospital sooner - or not have to be admitted in the first place.
The programme is funded by the Welsh Government and administered by Care & Repair Cymru through twenty-two Care & Repair agencies across Wales.
They say it has helped over 104,000 older people in Wales since being set up in 2002.
The fact that this programme is now in its tenth year is something to be proud of, because of the benefits it brings to so many. It is estimated that every pound spent on RRAP saves £7.50 for health and social care budgets by preventing hospital admission or speeding up hospital discharge. Allowing older people to remain in their own homes in comfort and security not only enhances the health and emotional well-being of individuals and relieves stress on the NHS, but by improving their homes makes communities more cohesive and sustainable.
– Huw Lewis AM, Minister for Housing, Regeneration & Heritage

But Care & Repair Cymru says there is still more to be done, with the number of people in the UK aged over 65 expected to more than triple from 4.6 million to 15.4 million over the next 60 years.

Statistics show:
The effect of falls to older people costs the NHS in Wales £56 million per year
Bed-blocking costs an estimated £30 million per year
One residential care placement by Social Services costs around £27,000 per year
The Housing White Paper makes a commitment to looking again at how housing adaptations are delivered across all housing tenures in Wales and we believe the Care & Repair movement, working closely with the Welsh Government, local Government and the NHS, can deliver so much more in terms of helping a greater number of older people navigate the complex system and delivering more RRAP and Independent Living Grants to get smaller adaptations done quicker. Our challenge on behalf of older people, is to convince others that we can do more, and we won't shy away from this challenge.
– Chris Jones, Managing Director of Care & Repair Cymru