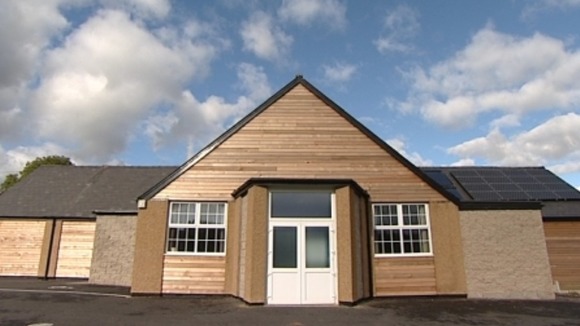 Trefnant village hall in Denbighshire has had a varied and colourful life.
It started off as part of an army barracks - now like many other village halls it hosts everything from bootcamps to the local WI.
But Trefnant village hall now also has claims on being one of the most eco-friendly buildings in Britain,
Thanks to a revamp costing hundreds of thousands of pounds.
Rob Shelley has been along to take a look.