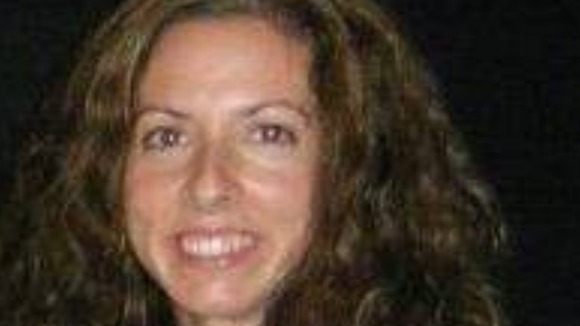 North Wales Police have now confirmed that the burnt out car in Pinfold Lane, Alltami, near Mold does belong to missing Catherine Gowing.
Police were notified that there was a burnt out car near the disused quarry, by a member of the public, after issuing several appeals for help in tracing the plum/burgundy Renault Clio.
In a recent press conference, North Wales Police say they are focusing all their efforts on trying to find missing Catherine Gowing who has not been seen since Friday evening.
All our efforts continue to find Catherine.

The Renault Clio was found in an isolated area of Pinfold Lane close to a disused quarry surrounded by woodland and near to a quarry pool. The vehicle is completely burnt out.

I am appealing to anyone who was in and around the area of the disused quarry or Pinfold Lane, Alltami at any time over the last week-end to come forward.

We still need the publics assistance. Have you been in Alltami since Friday evening?, Were you in Pinfold Lane?, Were you walking your dog in the woodland or there with friends? Have you seen something - anything which will help us find Catherine? Anything that will ease the pain that her family and friends are going through right now. If you have any information please phone Police on 101".
– Det Supt John Hanson of North Wales Police

A comprehensive search and forensic examination will continue to take place on the car and in and around the disused quarry and police say it is likely to take them some time.

North Wales Police have confirmed the investigations which involves specialist search dogs and underwater search teams are also being supported by specialists from across the UK.

A 46-year-old man from Gwynedd, believed to be known to Catherine, remains in police custody after being arrested on suspicion of her murder on Tuesday night.