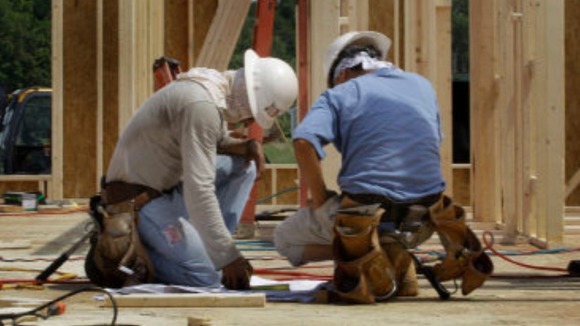 Apprenticeship schemes in Wales aren't being used to their full potential, according to a new report by a National Assembly Committee.
The Enterprise and Business Committee says the schemes aren't at their full capacity, and their potential for supporting the Welsh economy isn't being realised.
The report found that there are certain stigmas and gender stereotypes surrounding apprenticeships - especially among young people - which could have an impact on how they're being viewed.
It also revealed that some potential employers can see apprenticeships as a cost, rather than a benefit, and that some businesses were put off taking on apprentices because they found the system too complex and time=consuming.
In the report, the Committee makes 20 recommendations to the Welsh Government, which include:
Encouraging employers with well-established apprenticeship programmes to mentor and link up with small and medium-sized employers to advise them on apprenticeship schemes and share training provision
Creating more innovative ways of promoting and communicating an apprenticeship 'brand' to young people
Ensuring young people and their parents receive timely and high quality advice about apprenticeships so that they can make informed choices about their education and career.
Nick Ramsay AM is the Chair of the Enterprise and Business Committee, and he thinks attitudes towards apprenticeships need to change.
We believe that there is a growing appetite for apprenticeship schemes and we welcome the creation of an apprenticeship unit within the Welsh Government. Yet we also believe there is a need to simplify what can be a complicated system and to promote the benefits of apprenticeships to employers and potential employees. More fundamentally, there needs to be a culture change so that apprenticeships are held in higher esteem and seen as an investment rather than a cost.
– Nick Ramsay AM, Chair of the Enterprise and Business Committee

Responding, a Welsh Government spokesperson said apprenticeships 'fuel the future' of our nation and offer growth opportunities for business.

But they added:
We know there is a need to increase understanding and awareness of apprenticeships and the benefits they can bring to businesses. This is why last month we met with businesses from across Wales that deliver apprenticeships to find out their experiences and views on what more apprenticeships can do to support them.

We will now take time to consider the report and respond in due course.
– Welsh Government spokesperson