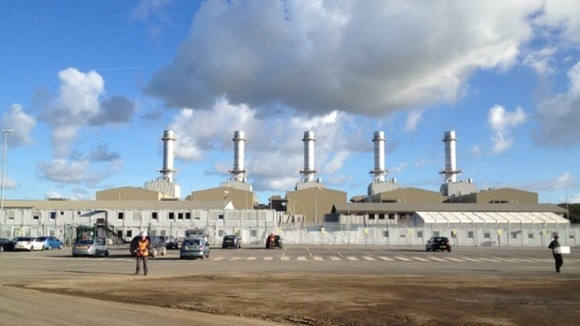 The UK Government's approval of Pembrokeshire's new gas-fired power station is to be investigated by the European Commission.
Pembroke Power Station opened last month. Owners RWE npower say its generating capacity - rated at around 2,000mw - is enough to power three and a half million homes.
The environmental group Friends of Earth has voiced concerns at the way waste heat from the power station's cooling system will be released into the Milford Haven waterway, citing a major impact on wildlife.
Its complaint - made in July 2010 - was taken up by the EC, which will determine whether European Union rules are being breached.
Pembrokeshire Friends of the Earth warned from the outset that the new power station at Pembroke would cause unacceptable harm to this important marine environment at the same time as wasting colossal amounts of energy.

Industry can exist alongside Pembrokeshire's magnificent wildlife and the tourism it supports, and jobs can be created without this devastating cost to our environment. But we must use the best technology and the highest standards to make sure this coastline is given the protection it deserves.
– Gareth Clubb, Director of Friends of the Earth Cymru

A spokesperson for the Department of Energy and Climate Change (DECC) told ITV Wales that proceedings "are at an early stage".
On Tuesday 24 October, the European Commission issued a formal notice of infringement for the Pembroke CCGT power station.

The Government has two months to respond and we are currently considering our response.
– Department of Energy and Climate Change

RWE npower declined to comment, saying the matter is between the European Commission and the UK Government, adding they obtained consent for the power station after a "very exhaustive process".