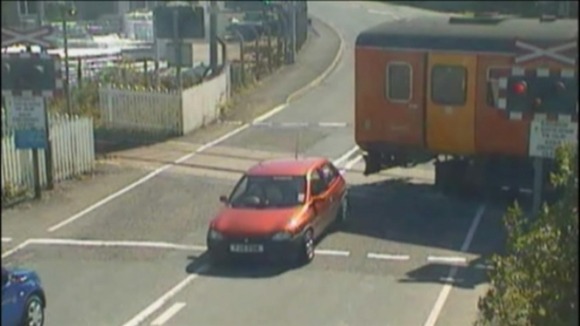 More than a hundred people die every year after being hit by a train whilst trespassing on railway lines.
Those working for rail companies fear the rail safety message isn't getting through, especially to children.
Train driver Geraint Llewellyn almost ran over two children in Britton Ferry earlier this year. He's now offering lessons to schools to try to avoid another similar incident, and he's been lobbying AM's to add rail safety lessons to the national curriculum in Wales
It was a very frightening for myself. I watched it unfold in front of my eyes. The little boy froze because we were trying to blow the horn, and he froze in front of me.
– Geraint Llewellyn, train driver

No one was hurt in that incident, but it's had a big impact on Geraint.

Now the company he works for is supporting his campaign.
We've actually experienced near misses and been involved in fatalities. When we tell our stories to the children they get an understanding of how it effects the drivers.
– Ian Rowlands, Driver Manager

If they get their way rail safety would be put on the national curriculum, to try to stop other near misses or deaths