Gwent Police DCC: More collaboration between Welsh forces 'inevitable'
by Owain Phillips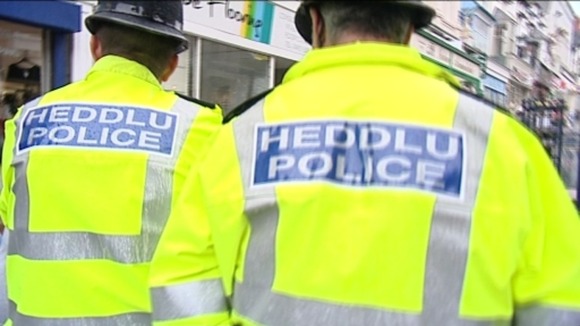 Gwent Police Deputy Chief Constable Jeff Farrar says the organisation will have to work closer with other forces in future in order to balance the books. The force is already co-operating with South Wales Police when training firearms officers and in forensics and plans are afoot to co-operate with other forces when it comes to IT and intelligence.
Trying to save £34 million over a four year period is tough, that's nearly a quarter of all our budget so we've got to do things differently.

It means we don't do things three times over, the public really wouldn't understand we train people separately in South Wales and in Dyfed Powys and in Gwent Police to do the same thing - so it's not just about saving money.
– Jeff Farrar, DCC, Gwent Police

Police Commissioner Elections**

The warning comes as the four candidates vying to be Gwent Police's first Police and Crime Commissioner are out campaigning in the run up to polling day in mid-November.

Labour's Hamish Sandison said he would focus on keeping local police stations open while Conservativecandidate Nick Webb emphasised he saw the role as a way for grass roots concerns to be fed into the system.

Independent candidate Chris Wright said he would ensure new officers would spend at least five years on the beat before being allowed to progress while the other independent candidate, Ian Johnston pledged if he gets the job no private companies would be involved in front line policing.

The Police Commissioner elections take place on the 15th of November and the winning candidates will take up office on the 22nd of November. The Commissioners will replace the existing Police Authorities and will set the strategic direction and the budget of forces.