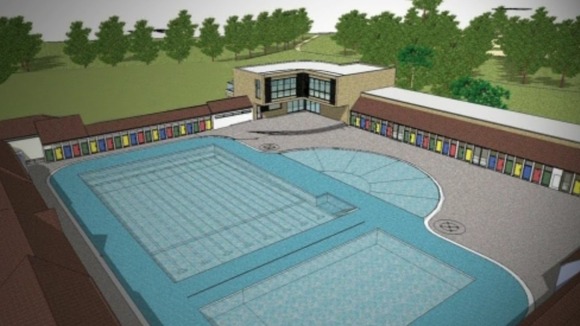 People in Pontypridd will vote later on whether they want a paddling pool to be kept, when the town's historic lido is redeveloped and reopened.
A local referendum has been called, after a meeting of Pontypridd Town Council three weeks ago. An overwhelming majority of 209 to 14 voted in favour of a poll being held - despite the fact that the results of it are not in any way binding on Rhondda Cynon Taf County Borough Council, which is leading the lido regeneration project, and will decide on plans.
Polling stations will be open around the town, between 4pm and 9pm. No poll cards, postal or proxy voting is allowed, so people living in the town council area are encouraged to just turn up and vote, on the question:
Should Rhondda Cynon Taf County Borough Council keep the existing paddling pool in Ynysangharad Park as part of the Lido redevelopment?
The poll was proposed by Cllr Mike Powell, the Liberal Democrat councillor on the county council for the Trallwn ward, where the park lies.
The result will not be binding on RCT Council, they can just ignore it and press on, but if the result reflects the mood of the meeting and residents do vote in favour of retaining the paddling pool then that would surely be a very foolish move on their part.

This is the last chance for residents in the area to have their say, and I hope they will come out on November 1st and let the Council know what they think.
– Cllr Mike Powell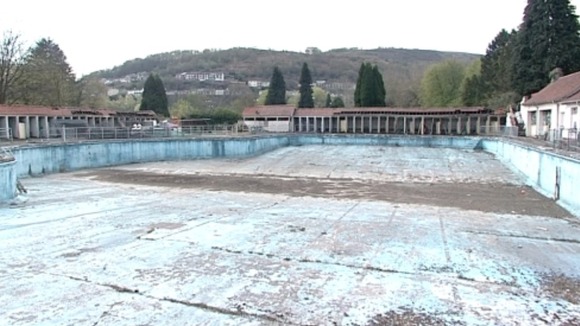 Pontypridd's lido was built back in 1927, modelled on a Roman baths. It has now been closed for more than two decades. £6.2 million has been earmarked by Rhondda Cynon Taf County Borough Council - including £2.3 million from a Heritage Lottery Fund grant - on a project that would see it regenerated and reopened.
The council has said that it would become a 'regional tourist attraction', drawing thousands of people into Pontypridd and benefiting the local economy. The plans do not include the current children's low-depth pool however.