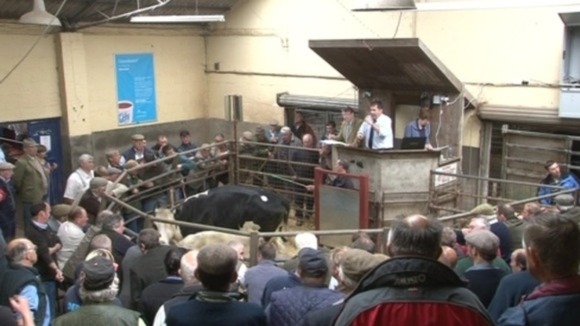 Campaigners fighting to save Abergavenny's cattle market from re-development as a Morrisons superstore have lost their High Court challenge.
The group, Keep Abergavenny Livestock Market (KALM) claimed that the decision to allow planning permission to build on the site was in breach of a law that had been in place since the middle of the 19th Century that meant a market must be held in the town.
Monmouthshire County Council's plans will see the market replaced with a supermarket, a library and car parking.
The council is planning to replace the market with a new facility near Raglan and the court heard it has committed itself to maintaining a livestock market within the county boundaries for at least 50 years.
Mrs Justice Nicola Davies, said the council had taken all conservation, environmental and socio-economic issues properly into account when reaching its decision.
The judge rejected arguments that the council had been obliged to carry out a full environment assessment before granting consent. It had carried out a detailed consultation exercise and potential social and economic impacts had been carefully investigated.
It is difficult to avoid the conclusion that this challenge is in reality an attack upon the planning merits of the decision of the council in granting planning permission...misplaced forensic criticism has been levelled at decisions made when no issue was taken at the time objections were made.
– Mrs Justice Nicola Davies

The campaign group KALM say that whilst they are disappointed by the news they would look to challenge the High Court's decision in the Appeal Court.
It has never been about the administrative details that judicial reviews have to focus on. This is about the fight for the future of the last authentic market in south Wales.
– Sue Pritchard, KALM

Monmouthshire County Council welcomed the decision by the High Court in London saying that the scheme would help boost the local community.
This scheme brings with it in excess of 200 jobs for local people which are much needed. I want to take this opportunity to thank MCC officers for the tremendous work they have done on this project, often being unreasonably criticised by some members of the public. The judgement has supported the professional way that the planners dealt with the Morrisons' application and the proper consideration of the planning committee.
– CLLR BOB GREENLAND, MONMOUTHSHIRE COUNTY COUNCIL'S DEPUTY LEADER